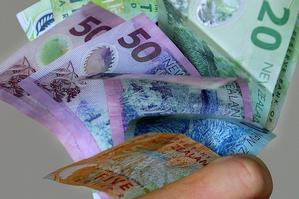 A $240,000 salary for the mayor of the Super City will be about the same as that of a Cabinet minister, but Auckland councillors will earn less than an MP to represent more people.
The Remuneration Authority yesterday announced an $8 million salary package for 170 Super City politicians, ranging from $240,000 for the mayor to a base salary of $20,100 for members of the Great Barrier local board.
The 20 councillors on the Auckland Council will be paid a base salary of $80,000, but will qualify for expenses and allowances for things like car mileage and internet connection worth thousands of dollars a year. An MP's salary is $131,000.
Remuneration authority chairman Michael Wintringham said the independent body had adopted a "conservative" approach to the salaries while it waited to see how the responsibilities of the mayor, 20 Auckland councillors and 21 local boards panned out under the new structure. Things like how much work is taken off politicians by council-controlled organisations would be taken into account.
The authority had a notional sum set aside in the "low hundreds of thousands of dollars" for a deputy mayoral salary and higher salaries for Auckland Council committee chairpersons, he said.
Mr Wintringham said the mayor's salary was comparable to a Cabinet minister's salary and there was a matter of cost associated with paying 20 councillors more than a base salary of $80,000 each. When it came to setting local board salaries - most base rates are in the mid-$30,000 range with chairpersons earning between $38,900 and $78,400 - Mr Wintringham said local boards were not a council and members of comparable-sized councils should earn more.
He said paying a fulltime salary for 170 elected politicians and addressing the difficulty of some people being unable to work fulltime on council business would be prohibitive.
Local Government Minister Rodney Hide commended the authority on the pay rates and believed it had got the balance right between the cost to ratepayers and recognising the responsibilities of each position.
The $9.3 million cost of paying the current 262 elected members in Auckland had dropped to $8 million, he said.
North Shore Mayor Andrew Williams criticised the salary of $80,000 for councillors, saying it was significantly less than that of an MP who represented fewer people.
"As the MP for Epsom, Rodney Hide gets paid a base salary of $131,000 to look after 60,645 people, plus allowances and paid electorate staff and offices. The equivalent Auckland councillor is supposed to look after many more people on a significantly lower base salary of $80,000 and with virtually no support resources whatsoever," Mr Williams said.
Devonport Community Board chairman Mike Cohen said the local board salaries were reasonable for the time involved.
REWARDS COMPARED
Super City Salaries:
* Super Mayor $240,000
* Councillors $80,000*
* Local board members $20,100-$37,100*
* Local board chairperson $38,900-$78,400
What Auckland local politicians currently earn:
* Mayor up to $160,567
* Councillors up to $48,855*
* Community board members up to $10,100*
*Base rates