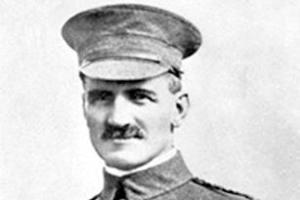 It was a chance encounter in an Auckland bank many years ago, but if what the Gallipoli veteran told his customer was true, it is enough to rewrite history about the death of one of New Zealand's most famous soldiers.
Lieutenant Colonel William George Malone, 56, commanding officer of the Wellington Battalion on Gallipoli, may have been shot dead by one of his own men, and not killed by an artillery shell.
Malone led his troops up to Chunuk Bair, making more ground than any other Allied soldier during the campaign.
But the battalion had almost 700 casualties before the Turks retook the hill.
Historians believed Malone probably died when an artillery shell burst over his trench at 5pm on August 8.
But Allan Carbines, an Air New Zealand pilot, said his great uncle, Arthur Vivian Carbines, was a medic on Chunuk Bair when the Wellington Battalion stormed up the hill.
Mr Carbines said Malone was hit by shrapnel and he was being carried down to a first aid post by Arthur Carbines.
A soldier mistook them for Turks and shot them dead. When the soldier realised what he had done he "blew his own brains out".
Mr Carbines said the story was told to his mother, whose husband was also Arthur Carbines, in an Auckland bank by a teller who was in Gallipoli with a man of that name.
"The old guy was standing next to the guy who unfortunately shot Malone and Arthur," Mr Carbines said.
- NZPA

Send us your messages and memories of loved ones who have served in past wars or to people currently serving in the armed forces.
You can also post a message directly in the Auckland War Memorial Museum's official Book of Remembrance.