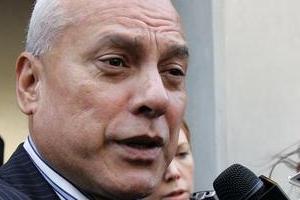 Parliament's repeal of the use of provocation as a partial defence for murder does not have widespread support from the legal community.
ACT was the only party to oppose the repeal bill which passed last night by 116 votes to five.
Wellington lawyer Robert Lithgow, QC, said the repeal was "purely political grandstanding" which served no useful criminal justice purpose.
"It means that people who are in bad domestic (or) bad sexual circumstances, if they react with a loss of control they are treated the same as a cold-blooded killer."
Mr Lithgow said he knew of cases where women and young people who had been abused or subjected to sexual abuse had benefited from the provocation defence.
"Now they're convicted of murder and there's no real last mechanism by which High Court judges could give them sentences that would have previously been given."
Auckland lawyer Chris Comeskey said the repeal was a "knee-jerk reaction" after the defence was used in some much publicised and unpalatable cases.
However, he believed juries were capable of making informed decisions.
"The problem (now) is it takes away from the community saying what (the crime) is.
"Traditionally the public could determine what level of anger was acceptable in terms of reducing the charge.
Mr Comeskey said the provocation defence was originally introduced because there had been a need for it.
"Because there are situations where a person, understandably so, can get so provoked.
"If you caught an abuser abusing your child, the law now expects you to show the restraint of a saint. Because if you lashed out and death ensued, now you are in very serious trouble."
In September, Clayton Weatherston, 33, was sentenced to 18 years jail after failing to convince a jury he had been provoked into stabbing his former girlfriend 216 times.
Two months earlier Ferdinand Ambach, 31, had been found guilty of manslaughter, rather than murder, after killing 69-year-old gay man Ronald Brown.
It had been alleged Mr Brown made sexual advances toward Ambach, who responded by beating him with a banjo and ramming the instrument's neck down his throat.
The case prompted renewed calls to have the defence removed with gay rights groups labelling it legalised gay bashing.
The Crimes (Provocation Repeal) Amendment Bill was opposed by the Law Society who felt some form of diminished responsibility was needed.
It was backed by MPs on the justice select committee who felt it was "more appropriate" for defendants to rely on self-defence arguments.
- NZPA