MMP has ensured better representation of minority views, but it has been at the cost of grassroots influence and participation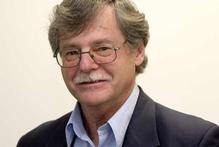 The Labour Party's announcement on Monday that it had received only one nomination to be its candidate in each of four former Labour seats is a reminder of how different politics has become under MMP.
Auckland Central, Maungakiekie, Ohariu and West Coast-Tasman are seats with strong and historic Labour roots that have, in the past, seen fiercely contested nomination battles.
None are presently held by Labour.
Before MMP, that would have been an added incentive for young hopefuls and dumped MPs alike to battle to the death to carry the party banner.
But in the run-up to next year's election, the only hopefuls queuing up are four existing list MPs, Jacinda Ardern for Auckland Central, Carol Beaumont for Maungakiekie, Charles Chauvel for Ohariu, and Damien O'Connor for West Coast-Tasman.
Of the seats referred to in Monday's announcement, only in Waitakere will local party members have a choice. Four contenders have been nominated there - two list MPs, Phil Twyford and Carmel Sepuloni, and party activists Ann Pala and Hamish McCracken.
Party president Andrew Little referred to the five electorates as "battleground seats for Labour where we believe we can win back the confidence of our supporters and regain the seats ..." And the nominations "show we have an excellent talent pool to draw from".
If his talent pool is so excellent, then wouldn't it have been sensible to give the locals a bit more choice? If there's to be no local campaigning or caucusing for selection except in Waitakere, how will the locals know whether their sole candidate is good, bad or indifferent?
Auckland Central certainly was a battleground seat in the past.
A traditional Labour seat, it became the battlefield when Labour split asunder during the battles of Rogernomics, In 1993, after a six-year tussle, sitting MP Richard Prebble was voted out of office by the city's richest per capita electorate in favour of leftwing Alliance candidate Sandra Lee. At the height of the contest, both candidates had about 800 active campaigners apiece. This was local participation, pre-MMP, in all its glory.
That Labour can now only come up with one contender for nomination shows how much things have changed.
There's no doubt that MMP has brought a wider spread of views to our Parliament and ensured better representation of minority views. But it has been at the cost of grassroots influence and participation.
For local party organisations, regardless of party, the one real power they have - or had - was to dig their toes in regarding candidate selection. Head office organisations could bully and cajole and in the end, by fair means or foul, usually get their way. Determined locals could make the going very sticky. But these days they've lost their power.
Under MMP, getting into Parliament via the support and backing of a strong local organisation has become one of two alternatives. And from Monday's statement, it's very much the second best option.
Now, the better option seems to be to concentrate on persuading or ingratiating yourself with the head office and the parliamentary leadership to ensure a place high enough up the party list to be safe.
Once ensconced on that, you then seek out an electorate as an added extra.
This seems to be an inevitable consequence of the MMP system, but it does make the perennial quest of political parties to stay in touch with their grassroots harder to achieve.
A recent entry on a Labour Party blog by party activist and 2008 Hunua candidate Jordan Carter headed "What must Labour do?" canvasses the issue every defeated party must face up to. Labour, he says, stopped listening to the people.
To turn this around, Labour has "to invite people in to join with us and help shape what we are doing next ... We need to be the party that people see as grassroots-based, and where they know that if they want to raise an issue or a concern, it will filter through to what our policy is and what our politicians are saying and thinking".
He argued that "when people broadly think that the Labour Party is the party they can shape, that listens to them and that reflects their concerns and hopes and aspiration ... then we will know we are on the right track".
He categorised the Helen Clark Labour Administration "for better or worse" a "baby-boomer government" and said "the political methods of the 70s and 80s were those which ran it: it was tightly managed and focused".
He contrasts this approvingly with John Key's "hands-off approach", arguing "that a political party that is centralised and top down cannot really capture the public imagination".
The weakness in this criticism, surely, is that the Helen Clark government, with all these faults, lasted a record, for Labour, three terms.
But if Mr Carter is correct, then it's hard to see the rubber-stamping of candidates in four "battleground seats" as a good step towards recapturing either the public imagination or the enthusiasm of party workers expected to fight to get the candidates elected.
By Brian Rudman

Email

Brian