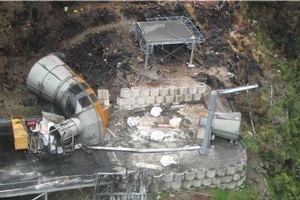 The Royal Commission of Inquiry into the Pike River Coal mine tragedy has deferred the start of public hearings by seven weeks to allow more time for preparation.
The commission today announced it had made changes to the timetable and structure of the hearings after considering submissions made during its preliminary hearing on April 5.
The commission's inquiry into explosions at the West Coast mine last November was to begin on May 23 but hearings will now begin on July 11.
It said the extra time for preparation would mean it would be a smoother and more efficient process for the commission and participants.
It also said the volume of evidence to be presented was greater than it had anticipated.
The hearing will still be broken up into four phases but the scope of phase one had been expanded to include focus on New Zealand mining law - which had initially been included in phase four.
Phase one will also examine New Zealand's regulatory environment and the geography, approval and development of the mine. The second phase will explore the search and rescue operation, and the cause of the deaths, the third phase the cause of the explosions and Pike River Coal's practices, while the last phase will now focus only on international policies governing mining.
The commission will have the power to obtain relevant documents or compel witnesses to give evidence if necessary.
It has to report no later than March 31, 2012, but today said it was too early to tell whether the revised timetable would affect its ability to meet that deadline.
Twenty-nine workers were killed following the first of a series of explosions on November 19 last year in the mine.
- NZPA