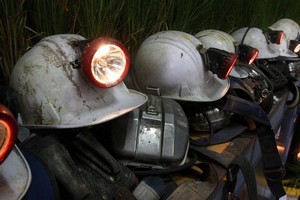 The Christchurch earthquake has delayed the preliminary hearing of the Royal Commission of Inquiry into last year's Pike River Coal mine disaster, which claimed the lives of 29 men.
The preliminary hearing was to be held on March 11 but has now been deferred until April 5 at the High Court in Greymouth.
Commission chair Justice Graham Panckhurst said a new date was necessary to allow counsel and others to reorganise their affairs following the major disruption caused by the last Tuesday's deadly quake.
"In the meantime the commission office has been relocated from Christchurch to Wellington for logistical and operational reasons. Hearings will still take place in Greymouth," Justice Panckhurst said.
The Pike River Coal mine disaster began on November 19. Two miners managed to walk from the mine, 46km northeast of Greymouth, while the other 29 were believed trapped at least 1500m from the mine's entrance.
Following a second explosion on November 24, police believed the 29 men were dead.
The Pike River tragedy ranks as New Zealand's worst mining disaster since 43 men died at Ralph's Mine in Huntly in 1914.
- NZPA