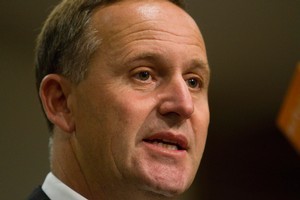 The Government will give financial assistance for legal costs to the workers and contractors from the Pike River Coal mine who have a role to play in the Royal Commission of Inquiry into the explosions that killed 29 men, Prime Minister John Key says.
He has previously announced that the families of the men will be given legal assistance.
Mr Key said today there were 150 workers and contractors engaged by the mine at the time of the initial explosion on November 19.
"It is still to be determined how many of these will be required by the commission and therefore offered legal assistance," he said at his post-cabinet press conference.
"It is difficult to estimate the total cost of legal assistance to employees and contractors who are required to appear before the commission, although it will be clearer once the commission has finalised its work programme."
- NZPA