For three decades, across dozens of songs, in scores of venues and in front of many thousands of people, Dave Dobbyn has played his way into our hearts and minds. On Tuesday, we thank him.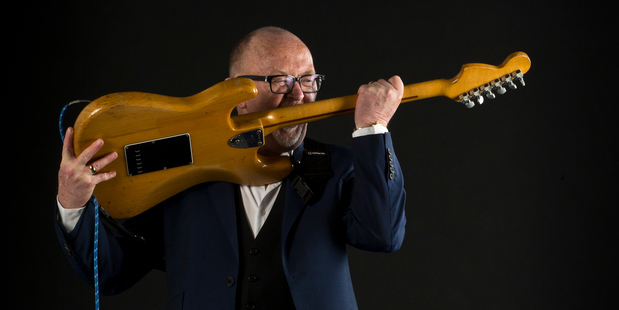 He is the Beloved Entertainer. He's Mr Loyal, the Devil You Know, a Slice of Heaven. He is among our best, most eloquent and most treasured songwriters. He's Mr Dave Dobbyn, and, though it would embarrass him to say it, he's a national institution - something that this Tuesday night, at Apra's Silver Scroll Awards, becomes official with his induction into the New Zealand Music Hall Of Fame.
In a career spanning more than 30 years, Dobbyn and his bands, Th' Dudes and DD Smash, have had number one hits and number one albums and have toured and toured. But it goes deeper than that - for us and for him. His music helps us celebrate and commiserate, mark time and let the good times roll. We are married to his words and music and laid to rest with them too. His songs, be they bleak, celebratory, witty or anthemic, have become our songs.
Though of course by the time they do, he's already moved on. It's always about the next one for Dobbyn.
In the introduction to the handsome book collecting his songs and lyrics, The Songbook, he says songwriting is his passion. "It drives me bonkers," he writes, "I feel like I'm only as good as my next song."
Dobbyn is just 56. So there's time yet for him and us to enjoy each other's company. In the meantime, we will honour him one more time.
How will he cope? "I'm not really sure. I'll just have to see on the night and go with it. I'll be a nervous wreck probably. I cry as easily as I laugh, so I'll be taking some tissues."
If there is a God - and Dobbyn certainly believes there is - He'd better have a box handy, too, come Tuesday night.
Click here to view our Dave Dobbyn photo gallery.
NZ Herald Online will be live streaming the full APRA Silver Scrolls ceremony, including Dave Dobbyn's induction into the NZ Music Hall Of Fame, this Tuesday from 7:30pm thanks to APRA and Yealands Family Wines.