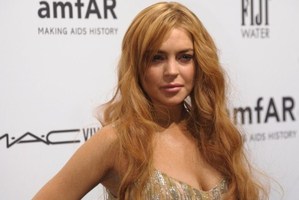 Linsday Lohan could blog about her time in rehab.
The 26-year-old actress is set to enter a clinic on Thursday after being sentenced to 90 days treatment for substance abuse issues after pleading no contest to charges for lying to police about driving during a car crash last June.
According to the New York Post newspaper, Lindsay has been in discussions with website Celebuzz to detail her experience in rehab for their readers and is due to meet with editors to discuss ideas.
Celebuzz consultant A.J. Daulerio said: "I'm still waiting for the official grooming session (with Lindsay)."
If both parties can agree terms the Scary Movie 5 star's first rehab diary post would happen in August after she checks out.
If the blog is popular then Lindsay could follow it up with her own site focusing on entertainment and fashion.
The troubled starlet will be treated at the Seafield Center in Westhampton Beach, New York.
Lindsay will not be allowed to take Adderall during her time in rehab, even though she insists she needs the drug to treat her attention deficit hyperactivity disorder (ADHD), because the clinic says the medication is open to abuse.
- Bang! Showbiz