Share price expected to rise on first day but analysts are unsure of progress after that.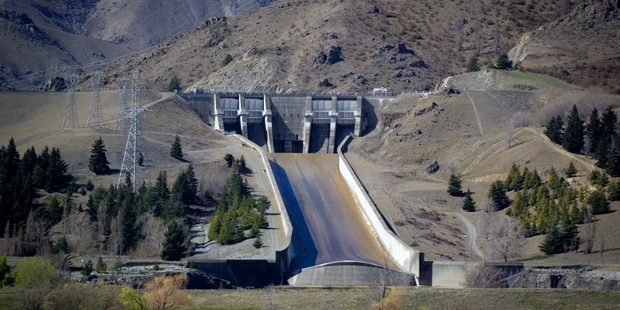 Meridian Energy stock starts trading on the sharemarket today and analysts are picking a first day price rise but say beyond that it's hard to predict where it will go.
The country's largest power company is set to begin trading at 1pm on the NZX and 90 minutes later on the Australian Securities Exchange.
Shares in Meridian were priced at $1.50 apiece last Wednesday after the Government spent three days in talks with local and international institutional investors. The price was set at the low end of the prospectus range of $1.50 to $1.80 and lower than the $1.60 retail cap set out in the investment documents.
Investors have paid $1 for the first instalment and that part will be tradeable from today. The second instalment isn't due to be paid until May 2015.
Morningstar analyst Nachi Moghe said he expected Meridian's price to "pop" up in early trading because the lower issue price made its dividend look very attractive.
"From a dividend perspective it's more than 10 per cent and that will probably attract some investors."
But beyond that Moghe said the shares could be volatile and subject to influence by political polls.
Any indication that a Labour/Green coalition may be elected into Government next year could send the shares downwards as investors flee amid concerns about a regulatory shake-up of the sector proposed by the political parties.
"Even if the dividend looks good people don't want to lose their capital and they will be wary of that," Moghe said.
William Curtayne, an analyst with fund manager Milford Asset Management, said he hoped to see strength in the share price in the first few days after listing but said it was hard to know what would happen.
Curtayne said there had been less scaling for Meridian than Mighty River Power leaving fewer investors short of what they wanted to buy.
"It really could go any way."
He said the share price for new listings often went up initially but then fell away.
Mighty River's share price performed strongly on its first day of trading, closing up 12c on $2.62 from its $2.50 issue price.
But within two weeks the share price fell below its issue price and trended down from there.
Curtayne said if Meridian went down it would make it even harder to get Genesis Energy away.
The Government had said it intends to sell up to 49 per cent of Genesis in the first half of next year.
Edison Research analyst Bruce McKay said it was difficult to know where Meridian's share price would go when it opened trading.
"Obviously we have seen with Mighty River Power the shares price has been reasonably weak."
McKay said typically share prices for initial public offers rose on the first day as investors who got caught short tried to buy more.
But he said there was also quite a lot of academic research which showed initial public offers underperformed in the market while investors got their heads around the company and the industry.
McKay said Contact Energy and Auckland International Airport fell into a hole after their floats until the market grew to understand them.