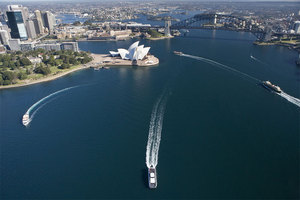 The value of New Zealanders' investments in a frozen Australian fund continued to decline in the six months to December 31 last year, according to the fund's management.
Thirteen hundred New Zealanders put money into the Currency Protected Australian Income Fund run by Queensland-headquartered LM Investment Management.
This fund acted as a feeder into LM First Mortgage Income Fund, which has a number of commercial Australian property investments but was frozen in the wake of the global financial crisis. At the time of the freeze in March 2009, New Zealand investors had A$95 million of capital ($119 million) in this fund.
Despite voluntary administrators being called in to run LM last month, the firm maintained that capital distributions to investors would not be disrupted.
In a media briefing this week, the administrators - from FTI Consulting - said management had advised the unit price in the First Mortgage Income Fund was about A55c as at December 31, down from A59c as at June 30 last year.
However, FTI said the accounts to December 31 were still subject to a final sign-off by the board and auditors and could not provide any more details yesterday.
Calculating the unit price in the fund is part of the process being undertaken by the administrators, an FTI spokesperson said.
FTI's briefing documents said the fund was still in "work-out mode".
"This is where the fund will take possession of the distressed assets and either realise it, or develop the asset should the development be likely to provide a better return to unit holders," it said.
This could take up to 4 or 5 years depending on the assets and their location, FTI's briefing document said.
FTI plans to apply for an extension of the 30 day period for a voluntary administrator's review, investigation and assessment.