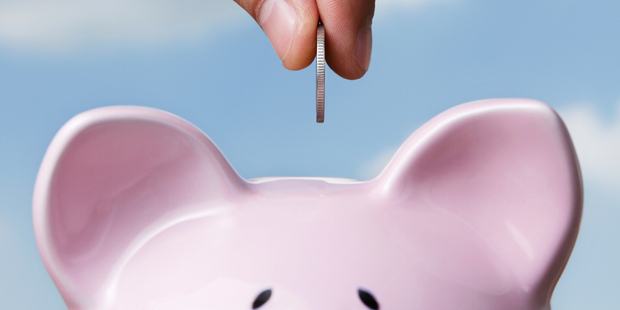 Young New Zealanders have become less confident about reaching their retirement savings goals than they were three months ago, according to a survey by ANZ.
The latest Retirement Savings Confidence Barometer, carried out in November and December, found only 46 per cent of 15-24-year-olds felt confident, a drop of 12 percentage points from September and October.
"In the previous survey young people were more confident of achieving their retirement saving goals than those closer to retirement," said John Body, ANZ's managing director of wealth and private banking.
"This time, confidence has levelled across the field."
Body said young people are often daunted by the amounts needed for retirement, but the best approach is to start chipping away.
"Starting to save early in your career will make a considerable difference to the lump sum amount you can turn into retirement income when you reach 65."
With the New Zealand Stock Exchange performing so strongly, it is an ideal time for young savers to be looking at investing in growth assets, he added.
The survey of 1,269 people found overall confidence across the age groups remained flat at 47 per cent, still in negative territory.
Most confident were those in the 25-44-year-old age bracket, of which 52 per cent felt positive.
A large confidence gap was still evident between men and women, with 39 per cent of women being confident compared to 56 per cent of men.
Among the 64 per cent who said they were saving for retirement, more than half were relying on KiwiSaver as the primary means of reaching their savings goals.
Body said many KiwiSaver members are not taking enough interest in how the scheme can help them meet their savings goals.
"KiwiSaver is still relatively new and it has already made a positive impact for people who have never saved before, but there is still plenty of work to be done to help people gain confidence in setting a plan and achieving their retirement goals."
ANZ supports a system where members are automatically placed in default KiwiSaver funds based on their age, with younger people in higher risk growth portfolios and older people in less riskier portfolios, Body said.
But he said the industry also needs to do better at helping members take a more active role in what happens to their investment.
The barometer showed that, of those saving for retirement, 13 per cent chose investment property as the primary means for saving for retirement, and 12 per cent chose an employee or personal superannuation scheme.
The quarterly survey asked people if they were saving for retirement, how much weekly income they would like in addition to New Zealand Superannuation when they retire, and how confident they were about reaching the lump sum they need to achieve their savings goal.
Confidence was measured among those who are saving, planning to save in the future or who expect to have an additional source of income in retirement above New Zealand Superannuation.