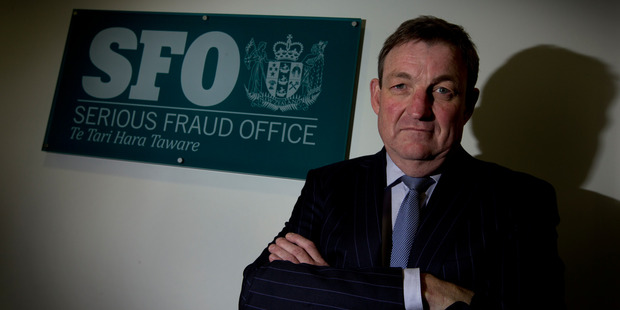 A former director of failed Gisborne finance firm Rockforte has pleaded guilty to nine fraud charges.
Rockforte Finance was placed into receivership in May 2010, calling on the Crown Retail Deposit Guarantee Scheme to repay $3.2 million to 77 mum-and-dad investors.
Receivers said in December last year that the Government was likely to recover less than 3c in the dollar and unsecured creditors - owed $234,070.67 - were likely to get nothing back.
After a 13-month investigation the Serious Fraud Office laid 92 charges against three men involved with the company.
One of the men, 52-year-old former banker Colin Mark Simpson has pleaded guilty to nine charges, including those for theft by a person in a special relationship, obtaining by deception, and false statement by promoter.
Some of these charges have a maximum penalty of ten years in jail and Simpson will appear in the High Court at Gisborne for sentencing on 26 September.
Two other Rockforte directors, Nigel Brent O'Leary and John Patrick Gardner, are due to go to trial later this month.
The SFO alleges the men allegedly used a "significant portion" of investors' money to fund their own personal business interest in Gisborne Haulage and Michael Ward 1969, which operated the Jean Jones womenswear label throughout New Zealand.
Rockforte's portfolio was mainly small loans on secondhand Japanese imported vehicles.
A 2010 receivers' report said security for its loans could "generally be described as poor and in some cases nonexistent" and 35 of its loan files were missing.