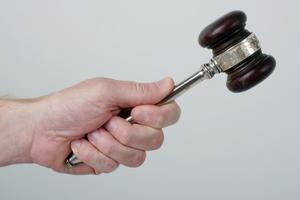 New Zealand's investment watchdog appears to be moving past the legacy of failed finance companies and spreading its reach into the rest of the industry.
The Financial Markets Authority's annual report, released yesterday, shows finance companies made up just 15 per cent of its inquiries and investigations for the year to June 30 and it has just two finance company investigations yet to complete.
The regulator said it had made it a priority to complete the finance company investigations which it inherited from the Securities Commission and certain parts of the former Ministry of Economic Development.
Over the past year the FMA closed three finance company investigations with no further action and resolved a further seven out of nine investigations in which it planned to make announcements soon.
At the same time it had taken 10 failed finance company cases to court in either criminal of civil proceedings.
Of its litigation proceedings 57 per cent related to finance companies with relief orders and financial advisers making up 17 per cent each and asset preservation 9 per cent.
The report showed 26 per cent of its inquiries and investigations in the last year related to financial advisers.
Secondary markets made up 13 per cent of its inquiries and investigations, 10 per cent was around financial reporting, 9 per cent illegal offers, 9 per cent offer document disclosure, 7 per cent providing assistance to overseas regulators and 2 per cent on unsolicited offers.
"This reflects FMA's move away from legacy issues and focus on current issues impacting the market," it said in the report.
In total the FMA received 4196 complaints and inquiries in the 11 months to May 31 - slightly down on the 4239 its received in the previous year.
The largest areas of concern related to the holding of client money by financial advisers, people or entities operating without the necessary authorisation and allegations of fraud by foreign currency changers.