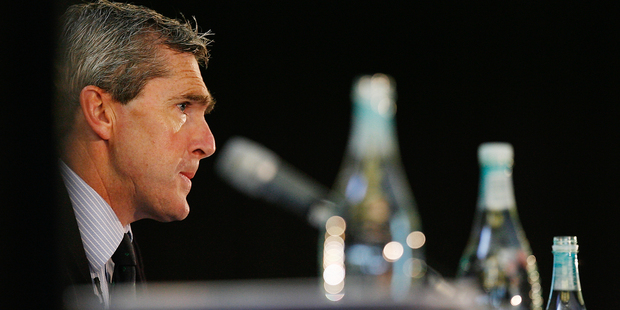 The increase in KiwiSaver contribution rates has failed to drive people away from the retirement savings scheme, according to the country's largest provider.
John Body, managing director of ANZ Wealth, which owns fund manager OnePath, said it had seen "no evidence" of people dropping out as a result of the change.
From April 1 minimum employee and employer contribution rates increased from 2 per cent to 3 per cent.
Inland Revenue figures show 16,163 new people signed up to KiwiSaver last month, similar to the 16,242 who signed up in March and up from 15,368 in February.
Body said he believed the change had reminded people to sign up to the scheme.
"The minimum contribution increase has reminded people about the importance of KiwiSaver."
But Body is concerned about the number of people who have started contributing to KiwiSaver and then stopped.
ANZ's latest confidence barometer survey, which was undertaken in February and March, found savers who stopped contributing were far less likely to be confident of achieving their retirement savings goals.
Of those who were making regular contributions 51 per cent were confident of reaching their retirement savings goals but it fell to 29 per cent for those who had stopped making regular contributions.
Body said the firm had noticed that outside of those applying for official contribution holidays there were also those who had stopped putting money in.
He said that could be linked to people losing their jobs or those who were self-employed not putting money in.
"We need to be mindful of the economic circumstances," he said. "But it is also important they reconnect back. People are going to fall off. It's a question of making sure it's not permanent."
Body said a five year gap in savings could impact a person's final lump sum by tens of thousands of dollars.
Body said the pending June 30 end of financial year for KiwiSaver was also a timely reminder for people to check how much they have contributed so far this year to ensure they get the full government contribution.
Savers have to put in at least $1043 a year to get the maximum $521 member tax credit.