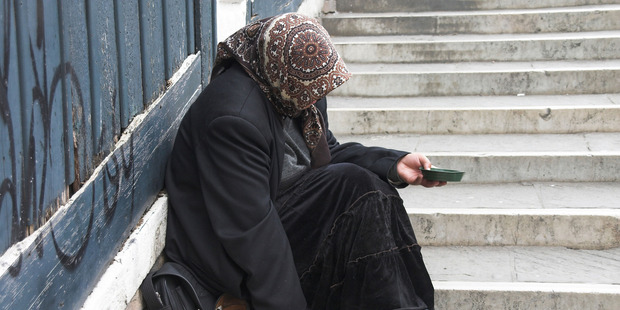 This quite nifty interactive graphic from the UK Guardian website makes a pretty picture out of three-plus distressing years in the Eurozone.
The graphic designers have yet to incorporate the latest piece of bad news to emanate out of the increasingly fragmented European Union: an all-time high unemployment rate of 12.5 per cent.
(The Guardian also includes this heated tit-for-tat argument between Munich University economics professor, Hans-Werner Sinn, and hedge fund godfather, George Soros, about how to solve the Euro crisis.)
But out of the horrible mess, investment opportunities no doubt pop up here and there if you know where to look. And there are some New Zealanders poking around there, or on behalf of investors here.
The newly-restructured PGC, for example, under the guidance of chief, George Kerr, is currently trawling the Eurozone for distressed debt bargains.
The New Zealand Superannuation Fund (NZS) has recently taken an interest in the same sector with the appointment of Sankaty Advisors to a new European distressed credit mandate.
According to the latest list of NZS managers Sankaty, a subsidiary of Bain Capital the firm founded by former US presidential hopeful, Mitt Romney, was the fund's first sign-on for 2013 bringing the total number of underlying managers to 45.
The growing sophistication of NZS investments has not gone unnoticed by the government. In his annual "letter of expectations" to the NZS and other Crown Financial Institutions (CFIs), Finance Minister Bill English, asked for more detailed ministerial access to the funds' investment decision-making process.
"The CFIs are increasing investment in non-listed investments and we think scrutiny by the shareholder for the larger investments is warranted," the March 25 letter says.
English also issues a watch-it notice for the NZS' (as well as the other CFIs) exposure to financial derivatives, asking them to use the sometimes-complicated instruments "judiciously".
Furthermore, the Finance Minister presses the NZS to collaborate more closely with the other CFIs (principally, the ACC, Government Superannuation Fund and the, now much-depleted EQC disaster fund).
English writes "... there is a material crossover in the operational investment activities of the CFIs". He also mentions a new trans-CFI working group has been established to explore such co-operative opportunities.
In order to circumvent any potential political distress, English also reiterates the government's "no surprises" policy, requiring early warning of any high-publicity CFI event.