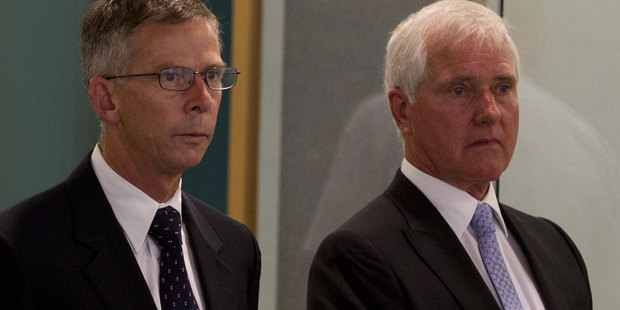 Former Dominion Finance chief executive Paul William Cropp has been found guilty of four charges of theft by a person in a special relationship.
His co-accused, Robert Barry Whale and a man with name suppression, were found not guilty on the charges they faced, in a decision released by Justice Graham Lang this morning.
Whale faced five charges of theft by a person with a special relationship and the man with name suppression faced three.
The Serious Fraud Office, which brought the proceedings against the men, alleged the trio knowingly and deliberately breached the requirements of Dominion's debenture trust deed or that of its sister company, North South Finance.
A debenture trust deed dictates the terms and conditions between debenture holders (investors) and the company accepting the funds.
Dominion Finance director Terry Butler was due to faces charges with the other men but was excused because he was terminally ill.
Butler died last month.
Dominion Finance:
* Dominion Finance Group and North South Finance were sister companies and operating subsidiaries of the NZX-listed Dominion Finance Holdings.
* Both offered property and commercial loans.
* North South went into receivership in July 2010 owing $31 million to 3900 debenture holders, who are expected to get back between 65c and 70c in the dollar.
* DFG went into receivership in September 2008 owing almost 6000 investors a total of $176.9 million.
* Receivers estimate that debenture holders will recover between 10c and 25c in the dollar