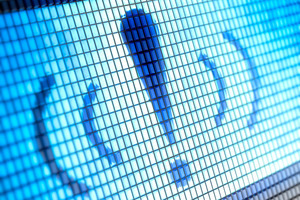 The public should be wary of wildly attractive returns. Photo / Thinkstock
A British company offering huge financial returns to New Zealand investors is registered to a woman living in an offshore tax haven who was also linked to nearly 180 shell companies in this country.
The Profitable Sunrise website promises a daily interest rate of up to 2 per cent for bridge loans for businesses in the United States and Asia, which has attracted scepticism online.
Potential investors are now being approached in New Zealand to invest as little as $10 in what is described as a "risk-free" venture.
The website quotes Bible verses, encourages people to donate profits to charity and invites people to become regional representatives and earn commission by introducing others to the programme.
The public should view the promotion with caution, according to Gib Beattie, who spent 20 years at the Serious Fraud Office and now heads a forensic investigation firm in Auckland.
"I have seen a number of schemes over the years where local people are targeted to receive wildly attractive returns and - surprise, surprise - they do so.
"They then become disciples, believers if you like, of the scheme and its promoters and work tirelessly to maximise the money that can be collected. They are, of course, dupes."
There is no contact phone number or address listed on the Profitable Sunrise website. But inquiries by the Weekend Herald have established it is registered to Inter Reef Ltd in Birmingham, England.
Roman Novak is listed as the founder and chief executive on the website, but company records show the sole director and shareholder of Inter Reef Ltd is a 45-year-old woman who lives in the Seychelles.
The small island nation is renowned as a tax haven in which to incorporate companies.
Agnes Jouaneau is listed as the director of 35 companies registered to the same Birmingham address, which is a small office block containing two accounting firms.
Profitable Sunrise claims the company manages $400 million of bridging loans, but the records show assets of only £1 since Inter Reef was incorporated in September 2011. It is now considered "dormant" by British authorities.
The Weekend Herald can also reveal that Ms Jouaneau was the director of 178 businesses registered in New Zealand that have been struck off. They were part of 1,800 shell companies removed by the Companies Office, following an investigation into one of these companies, SP Trading Ltd, which chartered a cargo plane carrying 35 tonnes of North Korean arms - including anti-aircraft missiles and rocket-propelled grenades - to Iran. The plane was stopped in Thailand in December 2009.
SP Trading and the other struck-off companies were owned by Vicam (Auckland) Ltd or Batavia (NZ) Ltd.
Another woman listed as living in the Seychelles, Stella Port Louis, was a director and shareholder of Batavia, while Vicam was controlled by a woman listed as living in the Philippines, Nesita Manceau.
The companies were removed from the register for either failing to file an annual return or because a police investigation satisfied the Registrar of Companies that they were not doing business, according to a Companies Office spokesman. A Government review found weak New Zealand company laws - under which businesses can be registered and operated from overseas - have enabled thousands of "shell" companies to be registered.
A law change to close the loophole is before Parliament. This would force companies without a New Zealand-resident director to appoint a resident agent. The Companies and Limited Partnerships Amendment Bill will also strengthen powers to test the bona fides of company directors and shareholders, and the information supplied about the companies.
"These changes will significantly enhance the Government's ability to fight shell companies, while ensuring that for genuine entrepreneurs, New Zealand remains one of the easiest places in the world to do business," the Companies Office spokesman said.
Further inquiries by the Weekend Herald show "ready-made" companies can still be bought overseas.
The Lotus Holding Company Ltd, a Seychelles group "providing assistance to numerous private, corporate and institutional clients", previously offered companies registered to the same Queen St address as the 1,800 companies later struck off.
New Zealand-based companies are no longer on offer for sale, but a new entity was available immediately at the same Birmingham address as Inter Reef Ltd. Email messages for Profitable Sunrise were not returned. The phone number in the website registration was disconnected.

Analysis
Gib Beattie spent 20 years in senior roles in the Serious Fraud Office and is now the principal director of forensic investigation firm Beattie Varley. He cast a sceptical eye over the Profitable Sunrise website for the Weekend Herald and offered these comments:
Any investor attracted to website promotions that state investments are "risk free", have a "certain rate of return" and "no chance of default" clearly cares little about the prospect of at some stage being parted from their money.
The public needs to view this promotion with an obvious caution. The ability to invest low dollar amounts is aimed at attracting unsophisticated investors. Returns of between 1.6 per cent and 2 per cent per day annualise into returns that might be described euphemistically as fanciful. The promoters say that "Our doors are and will always remain open to you" but don't provide a physical presence or even a voice at the end of a phone.
If people want to risk their own money on schemes like this, their chips fall where they lie. But perhaps more disturbing is the invitation for people to become regional representatives and earn "commissions" for introducing other people into Profitable Sunrise investments. Free trips to annual meetings in Aspen and Monte Carlo sweeten the inducement to join as a rep.
I have seen a number of schemes over the years where local people are targeted to receive wildly attractive returns and - surprise surprise - they do so. They then become disciples, believers if you like, of the scheme and its promoters and work tirelessly to maximise the money that can be collected. They are of course dupes and several of them have subsequently spent time in prison.
Unsurprisingly, the promoters seem to have an aversion to visit New Zealand. Investment promotions that give you few meaningful details about the workings of a scheme and the people running it should be avoided.