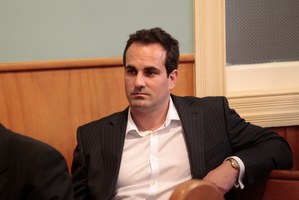 Investors in NZF Money, who are owed $16.4 million, are to receive their first payout in April after the failed finance firm reached an out-of-court settlement with its parent company.
The receivers of NZF Money had claimed last year that the finance company sold its home loan division to its parent, NZF Group, for $3 million less than it was worth.
In doing so NZF Money directors at the time of the sale - Peter Huljich, Pat O'Connor, Mark Thornton, John Callaghan and Richard Waddel - allegedly breached their duty to act in the company's best interest. At the time, the five were also directors and held a substantial amount of shares in NZF Group.
Receivers KordaMentha were seeking damages and compensation from the company and other defendants.
A two-week hearing relating to the case was due to begin yesterday.
However, in a statement to the local stock exchange, NZF Group said it had reached an out-of-court settlement with the receivers and had contributed $975,000 to the deal.
It is not clear what the total amount of the settlement is, and while KordaMentha's Brendon Gibson said the deal was confidential, the amount will have to be disclosed in the receivers' statutory report due by July.
According to Gibson the settlement means NZF will be able to make its first payment to investors in April.
By the end of March investors, who are owed a total of $16.4 million, would be told of the amount they would be paid and payment date, KordaMentha said
In conjunction with the civil action, NZF Group's assets were put on ice in April last year but the company said yesterday these would be lifted when the settlement was paid.