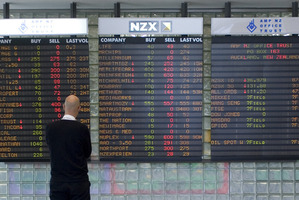 Direct investing in shares can be done through an NZX participant company but the level of service and information varies depending on whether you choose a transaction-only or full-service broker.
The cheapest option is through transaction-only companies like ANZ-owned Direct Broking or competitor ASB Securities.
Direct Broking managing director Mark Peterson said minimum levels of investment were set by the company which issues the shares but generally start at $500.
A new share issue such as the potential state-owned enterprise floats doesn't cost investors anything to buy into as the company pays brokers to sell it. It's once the shares list on the market that investors have to pay to buy or sell them.
Rates for Direct Broking start at $29.90 per trade for internet trading on the NZX of up to $15,000 and for ASB Securities the rate is 0.3 per cent of the amount invested or a minimum of $30 per trade on the internet.
Trading over the phone is slightly more expensive but Peterson said most of its clients used the internet.
The service does not include any advice or research.
The cost of using full-service broking firms like Craigs Investment Partners or Forsyth Barr starts at around 1 to 1.5 per cent of the amount invested plus administration costs.
Des Hunt, a regular share investor and member of the Shareholders Association, said he used transaction-only services when he was comfortable with the amount of research and information he was able to gather on a company.
Beyond that he uses full-service brokers or fund managers to invest in a wider range of companies.
Hunt said he also believed in negotiating fees when it came to dealing with full service brokers.
"If you are doing enough business anything is negotiable."
Hunt said when choosing a brokerage firm or fund manager he looked at who was running the company and what their track record for investors was like.
Hunt also asks fund managers whether they will attend annual general meetings and how they would vote on certain resolutions.