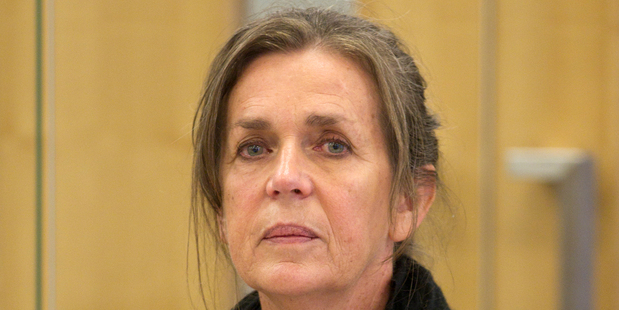 Fraud-accused Jacqui Bradley appeared to be "running the show" at a now-defunct financial services business once her husband suffered a heart attack, a former investor says.
Retired flight-engineer Warrick Underwood invested more than half a million dollars with Jacqui and Mike Bradley in what he later learned was a "fictitious trading scheme", he said in court yesterday.
Underwood said Jacqui Bradley, who is facing 75 Crimes Act charges, seemed to be at the helm of the couple's firm after Mike Bradley suffered a non-fatal heart attack.
The Crown witness did not say exactly when Mike Bradley had the attack, but indicated it was before 2006.
Underwood said he believed Mike Bradley had received "collateral brain damage" as a result of his cardiac problems and had moved into a more subordinate role.
The financial adviser originally faced prosecution with his wife but died last year aged 63.
Underwood told the Auckland District Court yesterday he became a client of the couple in the early 1990s and gave them more than $180,000 to invest between 2000 and 2003.
Underwood then gave the Bradleys a further $550,000 in 2006 when he sold his Auckland home, he said yesterday.
In 2008, when the witness was considering purchasing a rental property in Hamilton, he told the Bradleys he wanted to take the money out of their business, named B'On Financial Services.
However, Jacqui Bradley convinced Underwood to stay with B'On and offered him a financial incentive to keep his funds invested, he said.
B'On was placed into liquidation in December 2009.
Although Underwood was able to get some money out of the firm, he said he only got around $73,000 of his final investment back.
While Underwood believed at the time his funds were invested with a subsidiary of Macquarie Bank in Australia, he said he now knew no such fund existed.
While many B'On investors were told they were buying into New Zealand Government Stock or putting money with Macquarie Bank, the Crown argues this never happened.
Instead, the accused was using the funds to pay back other sets of investors, and in some instances to pay her credit card bill, the Crown alleges.
JACQUI BRADLEY
Author: Of The Winning Woman, a book of financial advice for women published in 1988.
Accused: Of swindling about $15 million from 28 investors.
Plea: Not guilty.