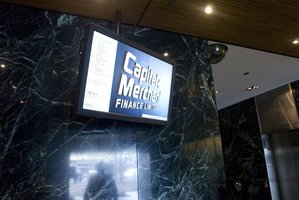 The receivers of Capital + Merchant Investments have won the right to appeal in their $1.2 million GST stoush with the tax department.
Capital + Merchant Investments (CMI) owned the assets of Capital + Merchant Finance which failed in November 2007 owing investors $167 million.
Receivers from the firm Grant Thornton are acting for both these companies and to date have collected more than $2 million in fees.
In March last year, Grant Thornton's Richard Simpson and Timothy Downes went to court querying whether they were personally liable to Inland Revenue for $1.2 million of GST after the sale of six properties made as part of the receivership.
However, the High Court's Justice Robert Dobson ruled the receivers were personally liable for the GST.
In February this year, the case then went to the Court of Appeal and was heard by Justices Terence Arnold, Ellen France, and Douglas White.
Although the Justices found that Simpson and Downes were not "personally liable" for the payment, they ruled that the $1.2 million of GST should still go to the IRD.
Following this, Simpson and Downes went to the Supreme Court and last week were given leave to appeal against this decision.
Three former Capital + Merchant Finance directors, Wayne Leslie Douglas, Neal Medhurst Nicholls and Owen Francis Tallentire were found guilty this month on Crimes Act charges and await sentencing next month.