Today: Fine apart from evening cloud. Light winds.
Sunrise: 5:45 AM
Sunset: 8:46 PM
Marine coastal Forecasts - stephens
8:03 AM 18 Dec, 2017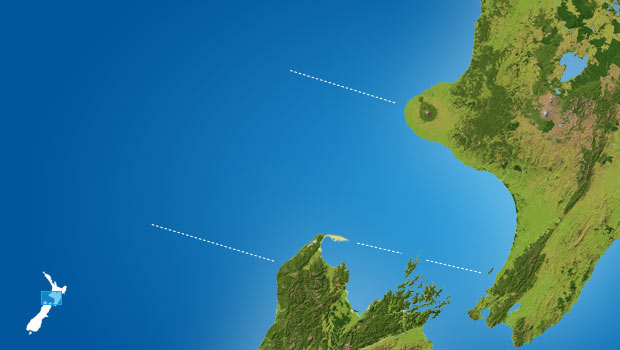 Wanganui North
Cape Egmont
Stephens
Kahurangi Point
Farewell Spit
Stephens Is.
Kapiti Is.
Forecast:
Variable 10 knots but southwest 20 knots west of Cape Farewell to Hawera. Northwest 20 knots developing in the east around midday. Sea becoming moderate everywhere. Southwest swell in the west, rising to 2 metres. Westerly swell in the east, 1 metre developing.
Outlook:
Outlook following 3 days: Changing Monday morning southeast 35 knots with very rough sea, easing late Monday 15 knots. Becoming Tuesday morning westerly 30 knots, then changing Wednesday morning southeast 25 knots and easing late Wednesday variable 10 knots.Moderate southwest swell in the west,spreading to the east for a time Tuesday Wednesday.Moderate southeast swell developing for a time Monday.