Today: Cloud increasing. Showers from afternoon with southerly change.
Wind: SE at 01 knots
Sunrise: 6:31 AM
Sunset: 8:09 PM
Tides
timaru
high tide: 5:45 AM 2.3m
low tide: 11:56 AM 0.7m
high tide: 6:01 PM 2.2m
Marine coastal Forecasts - rangitata
9:21 PM 22 Oct, 2017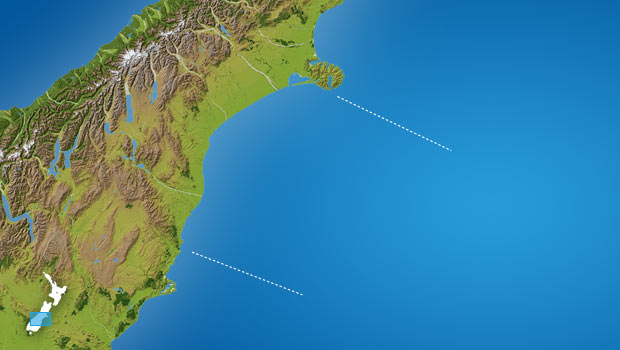 Timaru
Akaroa Head
Rangitata
Moeraki
Forecast:
Northerly 15 knots, turning southerly 15 knots this morning, then turning northeast 15 knots for a time this afternoon. Easing to variable 10 knots late evening. Sea slight. Southwest swell rising to 3 metres offshore. Fair visibility in scattered showers developing this afternoon.
Outlook:
Outlook following 3 days: Easterly 15 knots,becoming overnight Monday variable 10 knots. Developing Wednesday southerly 15 knots.Moderate southwest swell offshore, easing Tuesday.