Today: Mostly cloudy. A few showers becoming frequent this evening. Northeast strengthens this afternoon.
Sunrise: 6:08 AM
Sunset: 8:36 PM
Marine recreational Forecasts - bay-of-plenty
1:25 AM 18 Jan, 2018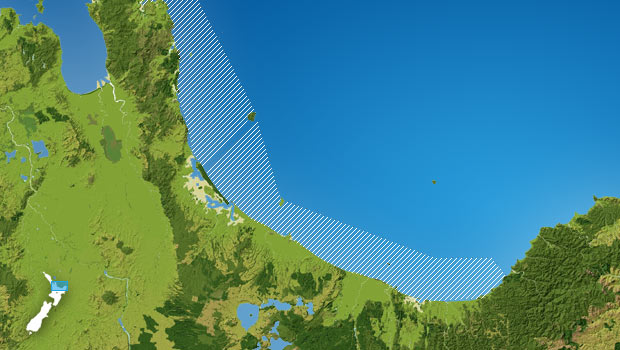 Mayor Is.
Makatana Island
Motiti
Mt Maunganui
Moutuhora
Torere River
Area Description:
Inshore waters from Matakana Island to Mayor Island to Motiti Island and then east to Torere River mouth.
Situation:
Northeasterlies over New Zealand strengthen today as a low and associated front approach from the Tasman Sea. The front stalls west of the North Island today, and the low stalls and weakens to the west of the country. Another front approaches the far south on Friday,then weakens as it moves up the South Island on Saturday.
Warnings:
NIL warning for PLENTY
Forecast:
Strong wind advisory. Wednesday: Northeast 15 knots, rising to 20 knots in the morning, then to 25 knots gusting 35 knots west of Motiti Island this afternoon. Sea becoming rough in the west this afternoon. Cloudy, fair visibility in a few showers.
Outlook:
Outlook until midnight Saturday: Thursday: Northeast 20 knots easing to 15 knots evening. Rain at times, possibly heavy from evening. Friday: Northerly 15 knots. Periods of rain, possibly heavy. Saturday: Northwest 10 knots. Cloudy periods.
Swell:
Swell forecast to midnight Saturday: Northeast 1.5 metres, easing to 1 metre Saturday.
Marine coastal Forecasts - plenty
1:25 AM 18 Jan, 2018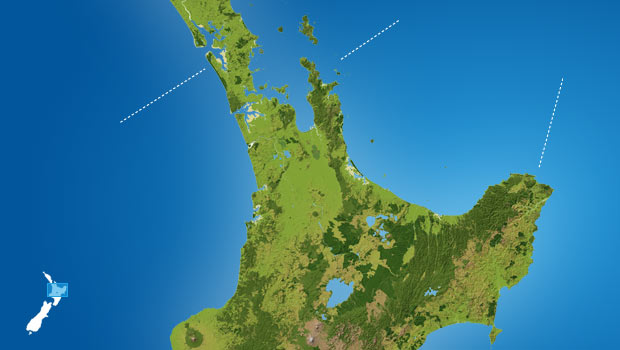 Whakatane
Great Mercury Island
Cape Runaway
Muriwai
Plenty
Raglan
Forecast:
Northeast 25 knots. Sea rough. Northeast swell 1 metre. Fair visibility in a few showers from afternoon.
Outlook:
Outlook following 3 days: Northeast 25 knots with rough sea, easing early Friday northerly 15 knots.