Today: Occasional rain, more persistent this afternoon. Southeasterlies developing.
Sunrise: 5:44 AM
Sunset: 9:14 PM
Tides
timaru
high tide: 12:52 PM 2.3m
low tide: 7:03 PM 0.6m
Marine coastal Forecasts - rangitata
8:18 PM 13 Dec, 2017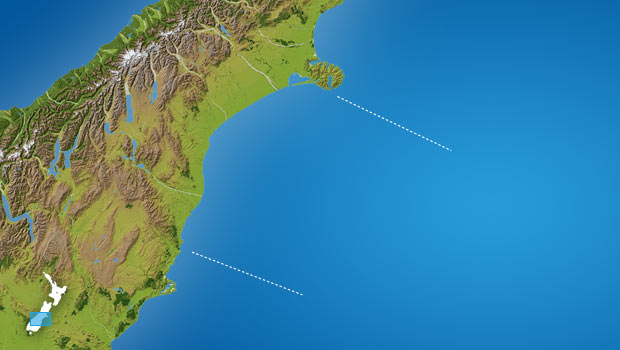 Timaru
Akaroa Head
Rangitata
Moeraki
Forecast:
Southeast 15 knots. Sea slight. Southwest swell 2 metres offshore. Northeast swell 1 metre. Poor visibility in occasional rain,clearing this evening.
Outlook:
Outlook following 3 days: Easterly 10 knots, becoming Thursday morning northerly 15 knots, and Thursday evening northeast 25 knots offshore with rough sea. Changing late Friday southerly 20 knots, becoming late Saturday northerly 20 knots. Moderate southwest offshore,easing Thursday.