Today: Fine with northeasterlies.
Sunrise: 5:40 AM
Sunset: 8:37 PM
Tides
napier
high tide: 5:53 AM 1.6m
low tide: 12:03 PM 0.4m
high tide: 6:07 PM 1.5m
Marine recreational Forecasts - hawke-bay
8:37 PM 17 Dec, 2017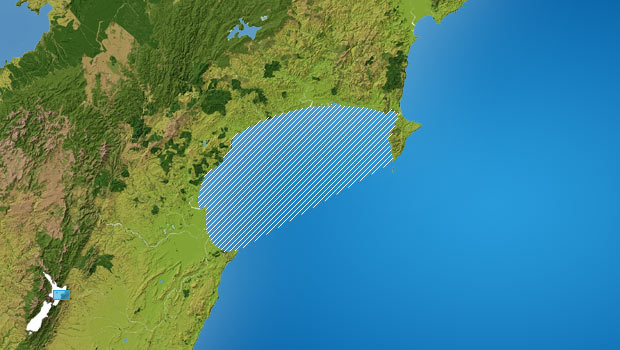 Wairoa
Portland Is.
Napier
Cape Kidnappers
Area Description:
Inshore waters between Cape Kidnappers and Portland Island.
Situation:
A high lies to the west of the North Island over the Tasman Sea throughout the forecast period. A front moves over the South Island today, then the North Island on Monday as a ridge builds over the South Island. Another front moves up the South Island on Tuesday and over the North Island on Wednesday.
Warnings:
NIL warning for PORTLAND
Forecast:
Sunday: Northeast 10 knots, rising to easterly 15 knots for a time this afternoon and evening. Sea slight. Fine weather.
Outlook:
Outlook until midnight Wednesday: Monday: Changing southwest 20 knots but 25 knots in east during the afternoon, easing to 15 knots everywhere at night. Rain developing, possible heavy thundery falls, easing late. Tuesday: Easing to variable 5 knots morning. Northeast 10 knots developing afternoon, then turning westerly 15 knots evening. Becoming fine morning. Wednesday: Changing southwest 20 knots but 25 knots in the east early. A few morning and afternoon showers.
Swell:
Swell forecast to midnight Wednesday: Southeast 1 metre, rising to 1.5 metres today, then easing to 1 metre again Monday and half a metre Wednesday. Southerly 1.5 metres developing east of Mohaka late Monday, easing to 1 metre Tuesday, then rising to 2.5 metres late Wednesday.
Marine coastal Forecasts - portland
8:37 PM 17 Dec, 2017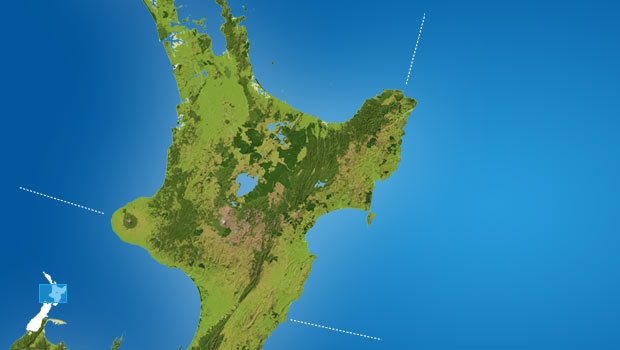 Napier
Cape Runaway
Cape Egmont
Portland
Cape Turnagain
Forecast:
Variable 10 knots but northeast 15 knots south of Tolaga Bay. Southeast 15 knots developing in the north for a time this morning and afternoon. Sea slight. Southeast swell rising to 2 metres.
Outlook:
Outlook following 3 days: Changing Monday southwest 25 knots, easing Tuesday morning variable 10 knots.Developing later on Tuesday westerly 20 knots, then changing Wednesday morning southwest 30 knots. Sea rough at times. Moderate southeast swell easing Monday.Southerly swell becoming heavy Wednesday.