Today: Cloudy periods and a few showers. Gusty northeast.
Sunrise: 6:14 AM
Sunset: 8:43 PM
Marine coastal Forecasts - raglan
1:43 AM 18 Jan, 2018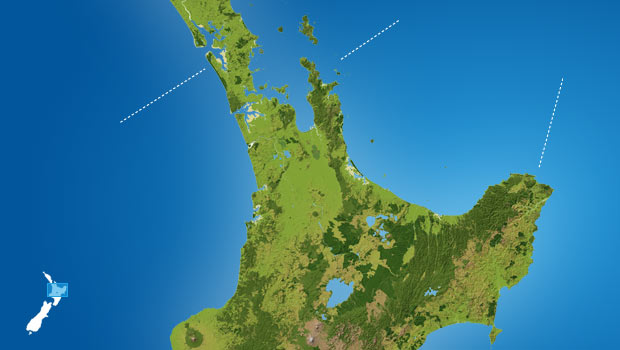 Whakatane
Great Mercury Island
Cape Runaway
Muriwai
Plenty
Raglan
Forecast:
*GALE WARNING IN FORCE* Northeast 25 knots rising to 35 knots offshore this morning, then becoming 35 knots everywhere this evening.Sea becoming very rough. Northerly swell 2 metres offshore.Southwest swell 1 metre.Poor visibility in rain,possibly heavy,spreading in from the west this afternoon.
Outlook:
Outlook following 3 days: Easing Thursday morning northeast 20 knots, then early Friday variable 10 knots. Moderate northerly swell offshore, easing Thursday. Southwest swell becoming moderate Thursday.