Today: Mostly cloudy, chance shower. Fresh westerlies.
Sunrise: 6:32 AM
Sunset: 7:47 PM
Marine coastal Forecasts - kaipara
8:13 PM 22 Oct, 2017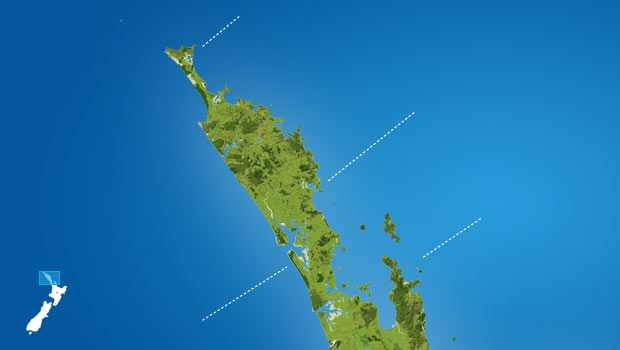 Whangarei
North Cape
Brett
Bream Head
Kaipara
Colville
Great Mercury Island
Muriwai
Forecast:
Northwest 15 knots, rising to northwest 25 knots south of Hokianga Harbour for a time late morning to early afternoon. Sea becoming rough in the south for a time. Southwest swell 1 metre. Fair visibility in rain developing in the south this afternoon.
Outlook:
Outlook following 3 days: Northwest 15 knots, rising Monday morning northerly 25 knots with rough sea,changing early Sunday evening southwest 20 knots. Moderate southwest swell.