Today: Mainly fine. The odd shower from afternoon. Northeast changing southerly in the afternoon.
Sunrise: 6:12 AM
Sunset: 9:14 PM
Marine coastal Forecasts - rangitata
10:28 PM 18 Jan, 2018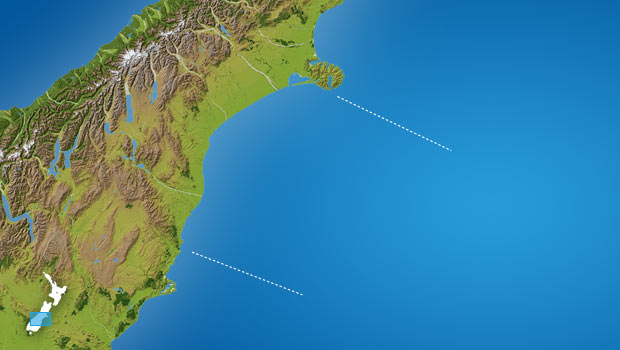 Timaru
Akaroa Head
Rangitata
Moeraki
Forecast:
Northeast 25 knots, changing southerly 15 knots this morning. Rough sea easing. Northeast swell 2 metres easing. Possible areas of fog offshore, clearing this afternoon. Poor visibility in showers, with possible thunderstorms south of Timaru from this afternoon.
Outlook:
Outlook following 3 days: Changing Friday morning northeast 10 knots, rising Friday evening 20 knots. Easing Saturday variable 10 knots. Developing Sunday easterly 15 knots. Moderate northeast swell offshore, easing Friday.