Today: Cloudy periods, evening rain. Westerlies tending southerly this evening.
Sunrise: 5:41 AM
Sunset: 8:45 PM
Marine recreational Forecasts - kapiti
10:22 PM 13 Dec, 2017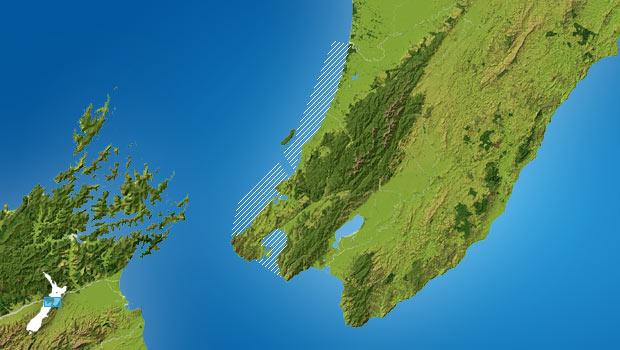 Waitarere
Kapiti Is.
Pukerua Bay
Mana Is.
Makara Beach
Wellington Harbour
Sinclair Head
Baring Head
Area Description:
Inshore waters from Waitarere to Pukerua Bay and out to Kapiti Island.
Situation:
A front, followed by a ridge, moves over the South Island and lower North Island today, then over the remainder of the North Island on Thursday. Another front moves onto the South Island on Friday, then stalls on Saturday as the ridge persists over central and northern New Zealand.
Warnings:
NIL warnings for COOK and STEPHENS
Forecast:
Wednesday: Northeast 10 knots, becoming westerly 15 knots morning, then changing southerly 20 knots gusting 30 knots but southwest 15 knots north of Otaki in the afternoon before becoming southerly 15 knots everywhere in the evening. Sea becoming moderate in the south for a time in the afternoon and evening. Cloud increasing, with fair visibility in rain developing early evening.
Outlook:
Outlook until midnight Saturday: Thursday: Southeast 20 knots, becoming northeast 10 knots in the evening. Becoming fine in the morning. Friday: Northeast 10 knots becoming northwest 15 knots afternoon.Fine, evening cloud. Saturday: Becoming northeast 10 knots early, and northwest 10 knots for a time in the afternoon. Fine.
Swell:
Swell forecast to midnight Saturday: Northwest about 1 metre, dying out late today. Northwest half a metre developing for a time late Friday and Saturday.