Today: Rain, clearing during the afternoon but remaining partly cloudy. Westerlies.
Wind: WNW at 06 knots
Sunrise: 6:24 AM
Sunset: 7:43 PM
Marine coastal Forecasts - raglan
6:47 PM 22 Oct, 2017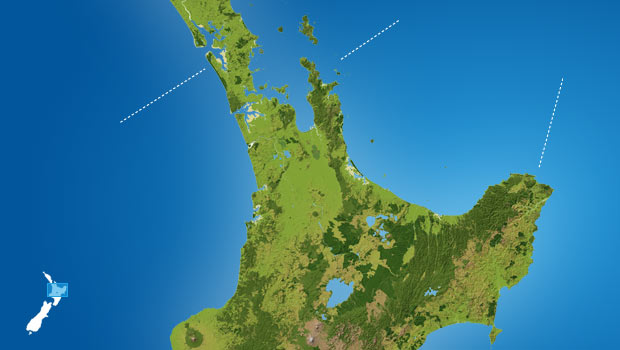 Whakatane
Great Mercury Island
Cape Runaway
Muriwai
Plenty
Raglan
Forecast:
Westerly 20 knots, easing to variable 10 knots this evening. Moderate sea,easing. Southwest swell 1 metre. Fair visibility in rain, clearing late afternoon.
Outlook:
Outlook following 3 days: Becoming Monday morning easterly 15 knots, changing by Monday evening southwest 20 knots. Moderate southwest swell.