Today: Chance morning shower, then becoming fine. Westerlies.
Wind: W at 06 knots
Sunrise: 6:43 AM
Sunset: 8:17 PM
Marine coastal Forecasts - foveaux
9:29 PM 18 Oct, 2017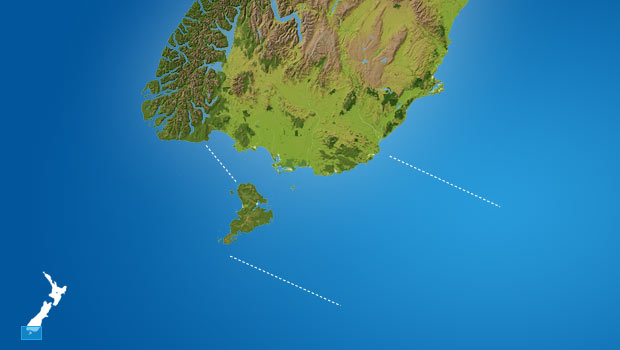 Invercargill
Long Point
Rugged Island
Nugget Point
Faveaux
South West Cape
Forecast:
Southwest 25 knots easing to westerly 15 knots this morning, then becoming northwest 25 knots about the Strait this afternoon and everywhere this evening. Rough sea, easing for a time. Southwest swell 3 metres, easing.
Outlook:
Outlook following 3 days: Westerly 25 knots, becoming Friday morning northerly 20 knots, changing overnight Friday westerly 30 knots. Sea rough at times. Moderate southwest swell at times.