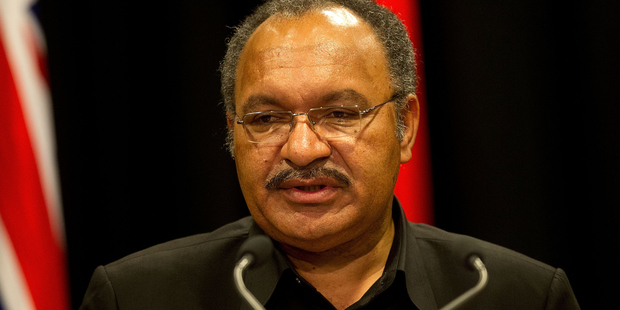 A New Zealand man injured in an attack on a group of trekkers in Papua New Guinea has arrived safely in the country's capital.
Nick Bennett, a long-term resident of Australia, was among a group of Australian trekkers and local porters who were attacked at a remote village in PNG's northern Morobe province on Tuesday.
Two local porters were reportedly killed when bandits, armed with knives and machetes, attacked the group at Banis-Donki, about 200km north of Port Moresby.
A Ministry of Foreign Affairs and Trade (MFAT) spokesman said Mr Bennett arrived in Port Moresby yesterday evening and was met by staff from the New Zealand High Commission.
Mr Bennett, believed to be aged in his 50s, suffered minor injuries that did not require hospitalisation. He is due to return to Australia.
PNG Trekking Adventures boss Mark Hitchcock, whose company organised the trek, yesterday said the group had been on the first day of a six-day trek on on the Black Cat Track.
The trekkers had established a camp for the night at the village when they were attacked.
"They were held up and all their possessions were stolen.''
Mr Hitchcock would not comment on the nature of the injuries the tourists suffered, but said: "It was nothing major or life threatening.''
Melbourne man Peter Stevens, who suffered leg injuries, said the bandits went for the porters first.
"These guys rush into the camp area and they went into the porters lines and just started hacking and slashing basically,'' he told the Seven Network.
"A number of the porters made a break for it, some made it, some didn't.''
Mr Hitchcock's company had arranged for locals, medics and security officials to meet the trekkers as they walked back from the village.
Mr Hitchcock said the incident was isolated, and local people were "deeply shocked'' by what had happened.
Papua New Guinea police condemned the violent attack and issued a stern warning to the culprits.
The 61km Black Cat track, which runs from the Wau area to Salamaua in northern PNG, takes several days and is dotted with wartime wrecks.
It is recommended only for very fit and experienced trekkers.
Papua New Guinea's Prime Minister Peter O'Neill has invoked the nation's death penalty in response to a brutal attack on an international group of trekkers.
Mr O'Neill has condemned "in the strongest possible terms" the murder of two porters by bandits and their attack on Australian and New Zealand trekkers on the Black Cat trail in Morobe Province.
"These are appalling crimes, and they attract the death penalty under laws passed by the National Parliament since the last election," Mr O'Neill said in a statement.
"I make no apology whatsoever for the death penalty being the punishment available to be applied for such crimes," he said.

- APNZ and AAP