A visit to Honolulu is usually about Waikiki beach, Pearl Harbor and the nearly 300 shops of AlaMoana mall. But Oahu has a many hidden gems dotted around the island that are well worth visiting.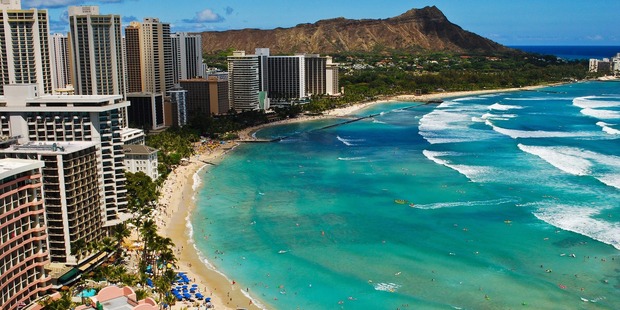 1. Rent a Mustang convertible and drive around the island with the wind in your hair. Hertz is located in the Hyatt Hotel on Waikiki and Mustangs are in the basement. Here's a tip: book your car in advance and make sure you turn up at the allocated time or you may have to wait a couple of hours.
2. Go snorkelling. Buy a cheap snorkel and mask from one of the many ABC Stores in Waikiki and head out to peep under the sea. The best snorkelling spots are either south of Waikiki at Hanauma Bay. This has the most fish in one area with the clear shallow water. It's a nature preserve and it will cost about NZ$5 to enter. But if you don't have time to go south, up north at Turtle Bay and Shark Cove (fortunately there are no sharks up here) are more great spots.
3. Take a movie set tour at Kauloa Ranch. This 1600-hectare ranch covers moody, misty mountains and the jungle that was Jurassic Park, down to ancient fishing pools that are still used today. You can take an ATV tour, travel in an open top jeep or go horse riding to see the locations for 50 First Dates, Lost and Hawaii 5-0.
4. Stop at a shrimp truck for lunch. As you approach the north shore beaches you'll see shrimp trucks parked on the side of the road. I stopped at Fumi's, in a bright blue shack with the old truck now just holding the open sign. Shrimp ponds are in the back and picnic tables under canopies are ready for diners.
5. Visit the Dole Pineapple plantation for a pineapple snow freeze and let the kids loose in the maze. There is an educational aspect to this place via a little train ride to see how pineapples grow (low on the ground!) Otherwise just browse the gift shop for all things pineapple and enjoy that ice cream.
- nzherald.co.nz