A Hawaii holiday can add up ... but walk past the expensive hotels in Waikiki, the tourist epicentre of Honolulu, and the greatest attraction of all awaits, for free: the beach.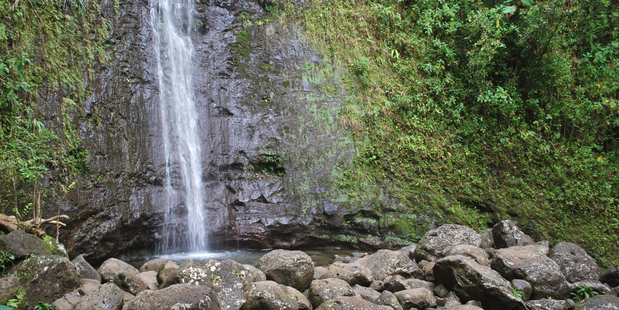 With kilometres of coastline in Oahu, there's certain to be a sand, sea and surf spot to your liking in Hawaii.
But if that's not enough, there are plenty of other great things to see and do without spending a cent. Here are five:
ROYAL HAWAIIAN BAND
This 32-member band including three tuba players, a steel guitarist and a bassoonist dates back to the days the monarchy ruled Hawaii. The band was founded in 1836 by King Kamehameha III, and now runs as its own municipal agency. Today, it plays free concerts around Hawaii, with a standing date every Friday at noon at Iolani Palace near downtown.
ROYAL HAWAIIAN CENTER
This mall in Waikiki has its own cultural programming budget, offering free music every night and free activities every day, from lei-making to hula and free performances twice weekly from dancers and musicians from the Polynesian Cultural Center.
MANOA FALLS HIKE
This is one of the most popular hikes on Oahu, loved by tourists and locals for its natural beauty. Fair warning: Although it's only eight-tenths of a mile (1.2 kilometres), it's not exactly a cakewalk, but if you want something different or easier you can always go to the state's trail website to find your path.
USS ARIZONA MEMORIAL
This popular site at Pearl Harbor is actually a grave, a resting place for crew members who died in the Pearl Harbor attack of 7 December 1941. Visitors can see it on a first-come, first-serve basis, and many do to see a significant piece of history and pay respects to those who died.
HAWAII STATE ART MUSEUM
The Hawaii State Art Museum is free and well located in historic downtown Honolulu, offering a bonus of seeing other historic buildings in the neighbourhood. It's open five days a week, Tuesday through to Saturday, and offers rotating exhibits.
- AAP