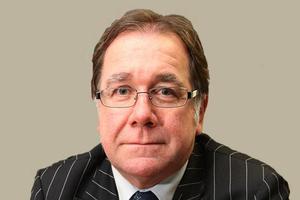 Foreign Affairs Minister Murray McCully expects the Commonwealth will suspend Fiji but says it may take some time to happen.
International bodies - led by the South Pacific Forum of 16 nations and including the United Nations, Commonwealth and European Union - have all demanded an urgent return to democracy since Fiji's bloodless military coup in December 2006, its fourth since 1987.
Mr McCully left for London last night to attend a Commonwealth meeting on Fiji, before going to Australia to attend the Pacific Islands Forum in Cairns.
Mr McCully said the Commonwealth Ministerial Action Group meeting on Friday would take stock of developments in Fiji since it last met, in March.
"At that time, a clear warning was issued that Fiji would face suspension measures...if it failed to heed calls, made by Pacific Island Forum leaders earlier this year, to make progress towards a return to democracy," Mr McCully said in a statement.
"Regrettably, since March the situation in Fiji has deteriorated further with the abrogation of the constitution, removal of the judiciary and constitutional office-holders, blanket media censorship controls and further human rights breaches."
Mr McCully said he did not think any positive movement was on the horizon.
"I think there's a full suspension from the Commonwealth imminent at some stage but it may be the Commonwealth ministers decide to take a little time getting to that point," he said on Radio New Zealand this morning.
The Commonwealth had already partially suspended Fiji. It has bought forward the meeting scheduled for September after the constitution was abrogated.
At the meeting Mr McCully and PNG's Foreign Affairs and Immigration Minister Sam Abal would give a report on developments in the region, update the Commonwealth about Fiji's suspension from the forum, and discuss what a Ministerial Contact Group would present to the forum meeting in Cairns.
In other developments the self-appointed Fijian prime minister Commodore Frank Bainimarama has announced 88-year-old President Ratu Josefa Iloilo will retire on July 30.
Vice President Ratu Epeli Nailatikau, a former military chief, will serve as acting president until the Cabinet and chief justice decide on a replacement.
Mr McCully said that development had been brewing for months.
"It doesn't materially change the nature of the game, it really just adds another building block to the many that are there in the way of illegitimate actions and I think we should just regard this as business as usual with the interim regime."
- NZPA