Further research might reveal real benefits for suffering patients.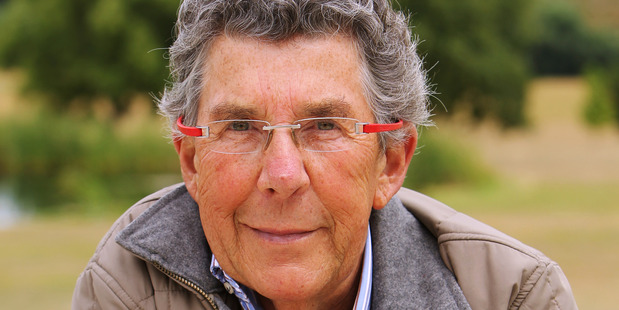 This week, the late Sir Paul Holmes became the latest high-profile New Zealander reported to have used cannabis for medicinal reasons, only a week after stories of Martin Crowe self-medicating with cannabis were released.
Close family and friends reported that they both used the drug during the final stages of their cancer battles to help relieve pain.
Both men are incredible New Zealand leaders in their own right, and yet both chose to carry out illegal acts risking penalties ranging from a $500 fine for possession to a two to 14-year jail term for its growth, cultivation, supply or manufacture.
As a daughter who has watched her own father lose his painful battle with cancer, I am empathetic to families who try to access cannabis products illegally. I'll never forget the helplessness and desperation when the prescribed painkillers stopped working and all I wanted to do was try anything that might bring relief the person I loved.
I'm hoping change for affected families and patients is coming. Associate Health Minister Peter Dunne has announced the guidelines for considering applications of cannabis for medical purposes will be reviewed.
Currently, the very expensive cannabis-derived drug Sativex is available here, but its access is heavily restricted, with a specialist needing to apply to the Ministry of Health for each patient. As Australia recently passed new legislation to legalise the cultivation of cannabis for medicinal purposes, perhaps there will be a similar outcome here.
Chronic pain is currently relieved by prescription opioids, including morphine and codeine, which can be addictive and possibly lead to death from overdose. They work by binding to specific pain receptors in the brain. Sadly, over time the brain picks up the increased receptor binding and starts to remove opioid receptors, decreasing binding. This means the same dose has less effect so more is needed to treat the same pain.
As a daughter who has watched her own father lose his painful battle with cancer, I am empathetic to families who try to access cannabis products illegally.
Being classed as a schedule 1 drug in the US, a rating reserved for drugs with the greatest potential for abuse, cannabis is a difficult drug to study scientifically. This has led to very few quality evidence-based papers, and a recent review of 79 randomised trials showed cannabis-related products only improved patient symptom relief "slightly" when compared to non-active placebos.
Although small, the studies did show marijuana's ability to relieve symptoms such as nausea from chemotherapy, loss of appetite among HIV positive patients, multiple sclerosis spasms, depression, anxiety and sleep disorders. However, studies using small patient numbers mean it's hard to rule out patient improvement by pure chance as the positive cannabis associations were not statistically significant.
Cannabis-like chemicals called endocannabinoids are produced naturally in our bodies, helping control blood pressure, pain response and appetite. When working well they keep us healthy but many medical conditions are thought to involve unbalanced endocannabinoid activity. This is where research into the binding of plant based cannabis ingredients including cannabidiol and tetrahydrocannabidiol could be really useful.
As someone who has never smoked a joint in her life, I believe the argument for a researching some of the 500 active and non-addictive cannabis ingredients for pain relief drugs should be high on the scientific research agenda so that future patients have evidence backed options for managing their pain.Where best to do that research than right here in New Zealand?
Dr Michelle Dickinson, also known as Nanogirl, is an Auckland University nanotechnologist who is passionate about getting Kiwis hooked on science. Tweet her your science questions @medickinson
Debate on this article is now closed.