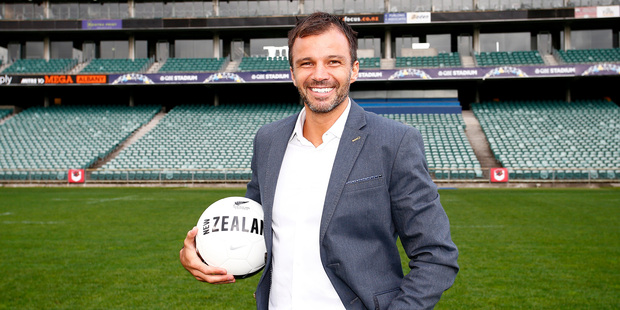 Anthony Hudson's appointment as the All Whites coach gives the Kiwi clobbering machine a decent target.
I guess the general feeling was one of being underwhelmed. We had waited nine months for the announcement and been told there were outstanding applicants. Before Hudson was officially revealed, news that he was the man had leaked out which put a dampener on the drama.
I'm encouraged by some factors but to be realistic, Hudson doesn't have the greatest of CVs. After little more than a year in the job, Hudson was let go by Newport County who were, at that time, in the English Conference which is far inferior to the A-league. Most recently, he was coaching in Bahrain which is not exactly a football hot bed. Perhaps Newport was part of his learning process, and he enjoyed a lot more success in the Gulf state.
How can a 33-year-old implement a coaching structure for New Zealand when he has never really stayed anywhere long enough to see the fruits of his endeavours? I wish him well, but it is a huge gamble.
Good sources tell me he is technically savvy and an outstanding communicator. His entry into the job will be helped considerably by his assistant Neil Emblen, who has the trust of the players and support around the game.
It is also a fairly young New Zealand team, with only a few top level pros like Winston Reid and Tommy Smith to win over. But qualifications and badges won't give Hudson the answers on how to react in game situations. That only comes with experience.
Having said that, I am excited because we need new energy in the game, and media interviews with Hudson reveal an encouraging frankness and enthusiasm. It is a ballsy decision from New Zealand Football.
But we shouldn't make any mistake about how tough this will be. Hudson's father Alan was a Chelsea and England star, a proper player. If a bit of his stardust has rubbed off, his son could be the real deal for New Zealand.
I wish him every success and hope he adopts the transparency that Emblen has deployed, a quick way to earn trust and respect. Hudson could do worse than use the Phoenix's Ernie Merrick as a role model in this area.