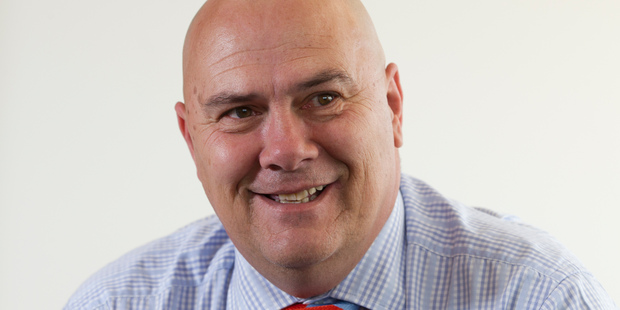 Parliament TV is about to embark on its triennial series of Last Chance to See as valedictory season kicks off.
National MP Tau Henare provided the warm-up act. Having declined the chance to do a formal valedictory in Parliament, he instead fulfilled his duties as inaugural Minister of Twitter by giving his sayonara in 140-character bites on the social network. Much like Henare's political career, it came in fits and starts. He ran through the political achievements he was most proud of: chairing the Maori affairs select committee, returning taonga from England, and persuading National colleagues about the need for East Timor's independence.
He told of rubbing shoulders with the creme de la creme, including the Duke of Edinburgh, who observed of Henare's status as a list MP that he was "one of those who don't do anything". Henare retorted: "Yeah, just like you." He dismissed his altercation with Labour's Trevor Mallard as "two old testosterone-filled eggs". He once presented a carved waka to the Captain Cook Museum in Britain.
"I was just about to ask where he was buried. Then I remembered."
The main event in Parliament kicked off last night with the first of the departing National MPs - including Chris Tremain, who confessed he was to blame for persuading former National leader Don Brash to walk the plank during the 2005 election. The photo became the enduring image of Brash's leadership.
Tonight it will be the turn of the Maori Party's founding co-leaders, Tariana Turia and Pita Sharples. It's a fair bet Turia will cry during hers. The party's new co-leader Te Ururoa Flavell, famous for his sobbing, almost certainly will. They won't be alone.
The party celebrated its 10th anniversary a week or so ago. Turia's valedictory will be almost 10 years to the day since she delivered her second "maiden" speech as Maori Party leader on July 27, 2004. That came after she crossed the floor on the Foreshore and Seabed Bill, left Labour and won the Te Tai Hauauru byelection under the Maori Party banner. Her speech then was a joyful one, full of the hope and energy that came with the birth of the new party.
Few could question the integrity with which Sharples and Turia approached their political lives. They rarely got embroiled in the mundane distractions of politics, the grandstanding and personal snipes, unless it was in defence of themselves. They were the perfect complementary force. Turia was the rock, Sharples was the orator, galvanising and the perfect voice to quell suspicion about the Maori Party among Pakeha.
When it came to the Pakeha media, both took time to explain who they were and what they were doing, over and over again if need be. They were dignified, courteous and calm. Turia's entertaining habit of breaking into giggles when asked the occasional ridiculous question often said more than words would have.
The reality of politics has had the usual erosive effect. The acrimonious split with Hone Harawira delivered a cut the party has yet to heal from, despite its bravado. It continues to struggle with the perception it has simply become a stooge for National. Its MPs would occasionally adopt siege mentality at times of trial rather than front the issue.
But they stayed relentlessly on message, and that message has stayed consistent throughout. For Turia, that message has been life-long: the case for Maori self-determination. In her maiden speech as a new Labour MP in 1997, she did not bother with the usual platitudes of paying homage to the party she represented, or those who led it. Instead, she spoke of Maori being forced to live in two worlds, "drip-fed, spoon-fed and acted upon like imbeciles".
She spoke of the havoc colonisation and its aftermath wrought on Maori society and the "state knows best" mentality that kicked in when the ensuing social problems were too glaring to ignore. She called for Maori to be able to fix Maori problems. "Only we can truly restore our dignity and integrity. We know the problem; then let us be our own solution."
Turia was regarded as a radical at the time. She is no less radical now. She has simply been able to show that radicalism matures into a constructive force. She leaves knowing she made it into a reality through her Whanau Ora programme, which at least sows the seeds of the self-determination she spoke of.
She leaves vindicated, knowing that what she achieved in the Maori Party is probably greater than what she might have achieved by staying with Labour, where there were party lines to toe and political risks to be taken into account.
Yet the warning Sharples voiced back in 2011 after Harawira left the party is perilously close to coming true. That warning was that Maori risked losing the strongest Maori-based party ever conceived, and should that happen it could take a long time before another appeared in its place. The Maori Party is looking into that abyss now, and urging Maori to recognise it cannot easily be replaced and certainly not by the fireworks of Harawira's style of politics.
Politicians come and politicians go. They come for different reasons, and they leave in different circumstances and with different legacies. Some are loved, some are ridiculed, some are despised. On many falls the worst fate of all, which is to be barely noticed. Sharples and Turia will leave with something precious that few politicians earn: deep respect.