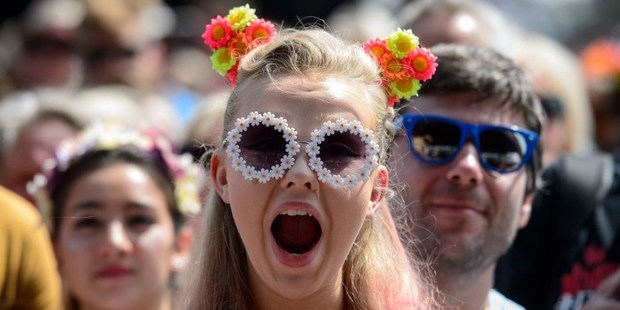 Few things in life are as wonderfully soporific as the gentle pitter patter of raindrops on the roof while you're falling asleep.
Unless of course, the "roof" in question is the top of a tent pitched in a 3ha puddle of mud alongside several thousand other tents at Glastonbury music festival in England.
Photos from the weekend confirmed a couple of eternal truths about the world's most acclaimed music festival.
Firstly, a little rain turns the entire site into an uninhabitable, unnavigable mire of misery.
Secondly, a good number of festival-goers manage to not give a damn.
From these two sources come the two classic Glastonbury photos: mud-covered party animals wahooing for the camera; and tents half a metre deep in water. (And as anyone who's been to Glastonbury and marvelled at the awfulness of the "toilet" system will tell you: that ain't just water.)
If you like live music, I'd certainly recommend travelling to a European music festival - there are plenty of brilliant ones in Britain and more on the Continent. But give Glastonbury a miss.
The biggest music festival in the world is profoundly overrated, a huffing beast, slumped beneath the weight of its own self-importance and its po-faced drive to be THE BIGGEST.
At this year's gig, 2200 performers entertained 135,000 ticket holders (that'll be $417 for your ticket, thanks muchly).
Throw in the hot dog sellers, the technicians and sundry merchandise pedlars, and you've got a population of 177,550 churning through a few paddocks. That's 30,000 more than the population of Hamilton.
Gallery: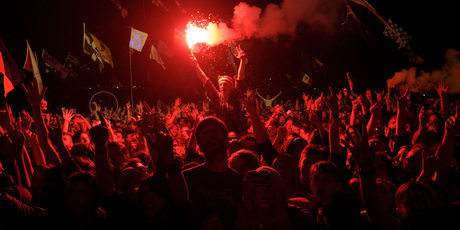 Like the area around the Tron, Glastonbury is parked in the middle of dairy farming territory. And just as the worst farming practices come about when we try to get too much out of the land, the custodians of Glastonbury pack their paddock with too many cattle.
A light smattering of rain should be no problem for the land to deal with, but the foot traffic is far too heavy. There are simply too many people churning up the same ground.
The line-up is always impressive - stunning, even - but what's the point of having every top act in the world if it's impossible to wade through the mud and see them?
So, if you're a festival-inclined traveller, look elsewhere. The $417 for a Glastonbury ticket will go a whole lot further at smaller festivals.