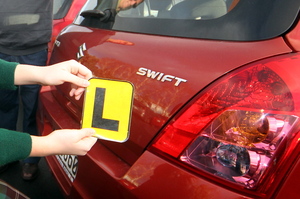 There's been a bit of bleating this week about how hard it is to get a driver's licence. It might be difficult, but there's a pretty compelling reason for that - it's not particularly difficult to make a deadly mistake when you're piloting a tonne and a half of metal around the place at speed.
Ask any emergency services worker who has regularly had to scrape people off the road, and they'll say it's not hard enough. But parents en masse complained about the "diabolical" testing regime to get a restricted licence. I find this interesting as, despite the costs of time and money to have kids resitting the test numerous times, you'd think parents would be keen on their kids becoming capable drivers rather than scraping through.
The more education and experience given to any driver, the better they will become and when the base skill level of drivers is as bad as it arguably is in this country, I'd back keeping it tough.
I'd even go a couple of steps further - setting limits on the power-to-weight ratios of cars available to those on a restricted licence, unless they completed an advanced driving course and a defensive driving course. This would make the roads a safer place, especially for those who have just passed the test. Would you want a half-skilled halfwit sharing a road with you in a powerful car that their only qualification for owning is Dad's chequebook? Looking at some of the vehicles young drivers are in is quite terrifying; a 17-year-old with 250kW at his or her disposal is about as dangerous as it can get. Don't get me wrong, there are many very capable young drivers out there. But there are others who survive only on dumb luck and, sadly, others that don't.
Raising the driving age to 16 was a step in the right direction, reflecting that maturity helps behind the wheel. Sure, when you're a teen and relishing a bit of four-wheeled freedom, it's a bitter pill to swallow. But if we don't continually re-evaluate driver licensing based on the real-world conditions that road users are faced with, we'll be heading for a cliff.
The cars on the road now are more powerful than the Escorts, Minis and other machines that were de rigueur when my I got my licence. There's a pretty good chance that if 15-year-old me had a quick modern car, I would have given the airbags a good test at some point in my teens.
Do you think licences are too hard or too easy to get? Join the conversation at nzherald.co.nz/driven or on facebook.com/DrivenNZ.
For more car news go to nzherald.co.nz/driven