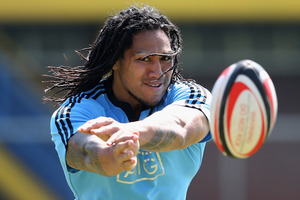 It was an interesting coincidence that Ma'a Nonu's return to the Blues occurred in the same week as Sir Alex Ferguson's book launch.
On one hand, Sir John Kirwan appeared alone at a press conference announcing the re-signing of problem player Nonu. Over 18,000km away, Ferguson was enjoying the mellow glow of attention focused on the man who went beyond being a mere manager; his success with Manchester United played a huge part in growing the whole game of football into a global phenomenon that transcended sport, cultures and turned it into a multi-billion-dollar entertainment industry. In the process, he won highly visible power struggles with difficult players - his skipper, Roy Keane, midfielder David Beckham and star striker Wayne Rooney.
Kirwan might be a knight like Ferguson, but is still at the fledgling stage of his career. He might have coached Italy and Japan for years but this is the big boys' league now and his ability to challenge for the All Blacks' coaching job or the helm of another major rugby country depends much on what happens next.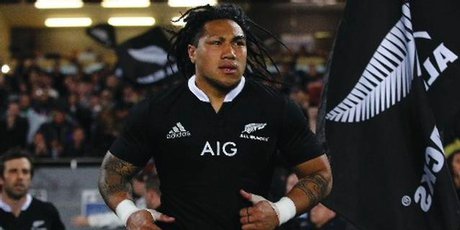 His solo act at the Nonu press conference once again outlined Kirwan's outstanding credentials as a human being; his ability to demonstrate his own fallibility took the heat off Nonu's. The latter's non-appearance at the event hailing his return said it all. Here was an opportunity to turn up, to stand alongside Kirwan - a man who knows a bit about the power of openness - and lay to rest Nonu's recent history of franchise-jumping, accompanied at every leap by rumours and allegations of being a divisive influence and troublemaker.
It's hard to know the truth but not at all difficult to leap to conclusions when the man in question doesn't front. Nonu said on Friday he knew he had to be "a better guy". But that goose may already be cooked. What Nonu may have to do is play like a man possessed. The underwhelming, even rather sullen, public reaction suggests that rugby fans are still largely loyalists; they do not approve of All Blacks, even world-class ones, under-performing at Super Rugby level and therefore not earning his black jersey, even though Nonu consistently proves his worth at test level.
It is to be hoped fans keep that perception; it is a large part of what makes the All Blacks different. But it gives Kirwan an extra headache this year, even as the Blues are still not the finished article, still re-building. Though Tony Woodcock and Tom Donnelly bolster the front five, depth will still be a problem.
So will Nonu. It's a classic lose-lose situation for Kirwan. If Nonu does well, Kirwan will have done no more than expected - a man-management job on Nonu, who seems capable of falling out with Sister Theresa. If Nonu doesn't perform well, Kirwan will just give fuel to the conspiracy theorists who assume that Kirwan's hand was forced by the NZRU and he had to swallow his pride to accept Nonu so he'd stay in New Zealand after the surprise non-return of Sonny Bill Williams.
Nonu's excellent All Black form - he was a leader and gave an almost faultess display of power and subtlety against Australia last Saturday - is thus a hindrance rather than a help to Kirwan. He will be regarded as failing if Nonu does not tap that same well for the Blues; a difficult assignment when the All Black powers clearly do not depend on Super Rugby form for selection but prefer experience and skill sets that suit their purposes.

Ferguson's handling of his problem players saw him showing them the door. Already concerned that Keane - a driving force at United in one of the great captain-coach alliances of all time - was fading, hampered by injuries, Ferguson stepped in after a vicious TV interview saw Keane tear his fellow players to shreds.
The dressing room disintegrated into open warfare. Ferguson had to act: "If I had let it pass, the players would have viewed me much differently to the way I want to be judged. Throughout my career, I've been strong enough to deal with issues like that. Roy overstepped his mark, absolutely, and there was no other thing we could do. We paid up his whole contract and gave him a testimonial the following season with 75,000. We did everything we could to honour the fact that he was a great player for us."
Keane has sniped at Ferguson since, saying the Scot was merely out for himself but history shows that Ferguson and Manchester United went on to more glories; Keane didn't.
In his book, Ferguson praises Rooney but criticises his left foot and suggests he was not a quick learner. Before signing a new deal in 2010, Rooney questioned the club's ambition and asked Ferguson why he did not bid for Mesut Ozil from Werder Bremen - now performing heroics with Arsenal (Ferguson said he did not suit the team structure nor style). The problems with Rooney continued, the striker battling his manager - mostly over Ferguson's insistence on playing Rooney in a position which the striker felt was not his best.
After United won the Premier League title last year, Rooney asked for a transfer (itself in dispute between the two; Rooney said he never asked to leave). Ferguson said: "For Wayne to say he is disappointed not playing in his normal position, I can understand that. But at the time Wayne wasn't playing well enough. That was my judgment."
Ferguson points out in his book that Rooney needs to be ridden hard to stay fit. There it is again; the strong hand, the unmistakeable insistence on who was boss; the rewards that accrued when the players followed the manager's instructions.
But on Beckham, Ferguson wrote: "The minute a Manchester United player thought he was bigger than the manager, he had to go. David thought he was bigger than Alex Ferguson." That rather suggests Ferguson was guilty of the very crime he accuses Beckham and Keane of committing.
You can't imagine Kirwan making the same mistake - but he has a long way to go to be in the position to make that error. First, he has the problem of Nonu as well as the difficult task of showing the Blues have grown as a team. In his own words: "It'll be a rollercoaster."