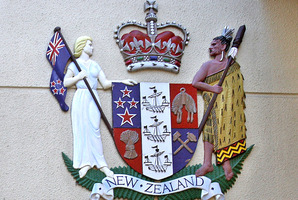 It is with foolhardy temerity that I question the wisdom of the Court of Appeal, especially as they were so generous to me the previous month, but they gave a decision last week that warrants comment.
Those who toil at the Tax Commissioner's bequest have the equivalent of Thor's hammer in section 157 of the Tax Administration Act: the right to command a bank to pay a defaulting taxpayer's money direct to the IRD.
Thankfully, this is a rarely used super-power but they employed it against a company called Jennings Roadfreight Limited in March 2011. The company fell into liquidation several days later, with the BNZ in possession of $14,000 deducted from the company's account but yet to be paid to the IRD.
The issue went to court.
The Court of Appeal split two to one in favour of the IRD, overturning a decision of the High Court.
The money should be paid to the IRD, ruled the judges, because funds deducted from staff wages for tax are held on trust.
The High Court and all three appeal judges had fallen under the deduction spell; the misconception that employees pay PAYE, not the businesses that they work for.
Bureaucrats and the lawyers for each side share this error.
We can forgive them their mistake, their income being assured they do not have to face the grindstone of misery that is the monthly PAYE bill.
If a staff member has a nominal salary of $1,000 a week, their employer pays them $800 and forgets about the other $200 until it is time to send Naomi Ferguson, the Commissioner, her due. The legal obligation to pay that $200 is the employer's. If the business fails, the IRD does not go to the employee seeking the missing funds.
The employee's true income is $800 and their employer must find that $200.
No waged worker lies awake worrying about an unpaid tax bill, but small business owners from Te Anau to the Chathams do.
To illustrate the point, consider a business operating on an overdraft. When staff are paid, the overdraft rises. In effect, the cash to pay staff has been borrowed from the bank and an obligation to pay a set amount has been created, but this obligation is the company's, not the workers'.
Once this transaction is complete there is no PAYE deduction fairy that creates a magical box marked "In trust for Naomi". The company just waits until the tax is due and pushes the bank overdraft up again to cover the tax bill.
The subtlety of the language and process disguises the true nature of the Pay As You Earn scheme. It should be more truthfully described as payroll tax.