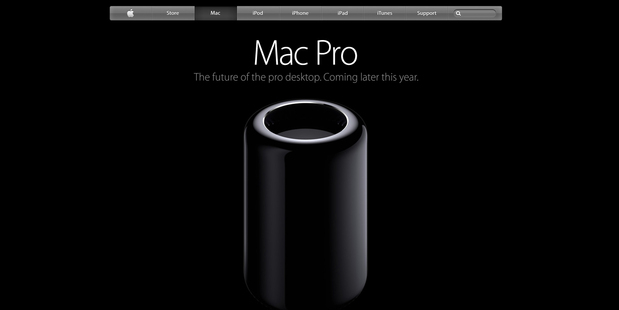 As the dust settles on the controversy surrounding new iPhones (which Apple lovers love, and Samsung lovers hate, rather predictably) and iOS 7 (which I like), the stage is set for a refresh to parts of the Macintosh line of computers.
For one thing, Mac Operating System 10.9 'Mavericks' will make qualifying Macs work better with iDevices, especially the file exchange service AirDrop. For another, since the MacBook air got Intel's new Haswell CPU, it's widely expected other Mac models will soon, too.
For another, Mavericks promises to run Haswell-equipped Macs better thanks to new processor- and system-management techniques contained in the forthcoming OS.
Constraints in the supply chain reported overseas hint that Apple is preparing to introduce new models. Apple Stores and Apple vendors like to clear inventory before a new model ships. You may notice, even here in New Zealand, special offers on the current (and not too shabby at all) line of iMacs as vendors try and trim their inventories - this has been going on all over the world and is widely counted as a prelude to a refresh.
Since the more efficient Intel Haswell CPU debuted in the MacBook Air in June this year, it's a no-brainer that it must be heading for the rest of the Mac line. Some rumours talk of Haswell components having been shipped to Apple's Chinese MacBook Pro assemblers over the last couple of months.
The question is, then, what would the Haswell offer an iMac? In a MacBook Air, its main advantages are better on-board graphics and better battery life. The graphics is up to 40 per cent faster than the Intel CPUs that powered Apple's last MacBook Air and despite being integral graphics, it has on-board VRAM. As for battery life, the 11-inch MacBook Air went from five to nine hours of use per charge, according to Apple, and the 13-inch jumped from seven to 12 hours. That's all the way to San Francisco from Auckland. And battery life could improve more once Mavericks is installed.
For MacBook Pros, these will be clear advantages since they have the ability to switch from discrete to onboard graphics when running on battery. In fact, Apple's current MacBook Air might be cannibalising sales of the MacBook Pro 13-inch. The 13's advantages are larger capacity (non-SSD) hard drives and it still has an optical drive, which is being steadily phased out of the Mac lines. The Air is not only more physically robust thanks to solid-state storage, it often feels significantly faster than a MB Pro 13 thanks to the raw read-write speed advantage of SSD: Haswell's advantages makes the Air an even more compelling choice over the rather thick and solid-seeming 13.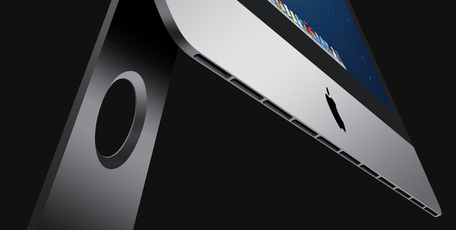 The Mac mini basically uses MacBook parts anyway: Haswell offers a clear graphics advantage. For any model plugged into mains power, the Intel Haswell Core i5 and i7 chips have significantly better energy efficiency, which is always better (and greener) for any appliance on the grid, but it's not so tangible a benefit for someone sitting there staring at a screen.
Since iMacs are always plugged into power and they have separate graphics boards for the built-in screens, what advantage would a CPU give? Better 3D performance and they would hopefully get the faster -ac wireless standard that Apple is starting to deploy.
Perhaps the iMac's real shift, apart from generally more efficient CPUs, will be to SSD storage across the range, or at least more SSD options. The hardwired storage tech makes an impressive speed difference, but who knows what else Apple might have up its sleeve? An iMac redesign is not that likely, just because its design has been refined to a great degree already and it's very successful, but tweaks are always possible.
MacNN staff haven't ruled out some further iMac chassis slimming thanks to Haswell: if new MacBook Pro and iMac models sport the newer Iris class of graphics, there's even a possibility the next iMac may actually lose its dedicated graphics card due to the advancement of Intels 3D chipsets. This might allow Apple to reduce iMac volume still further.
For the MacBook Pro, Apple could move to all-Retina displays. They really are a joy to work with - and SSD is likely to expand as a range of options, as they becoming ever faster and cheaper.
MacNN also mentions possible options such as Thunderbolt 2 connectors as per the new, announced but not yet available Mac Pro.
And let's not forget the new, Texas-assembled Mac Pro. It has Thunderbolt 2, and it's powered by an Intel Xeon E5 chipset in configurations offering up to 12 cores of processing power, up to 40GB/s of PCI Express Gen 3 bandwidth and 256-bit-wide floating-point instructions. More terrifying, perhaps, than these specs and the looks of the thing will be the price ... which has also to be announced.
And when? The rumours say there will be an Apple announcement on the 15th October, with OS 10.9 Mavericks looking to be on track for around this time as well.