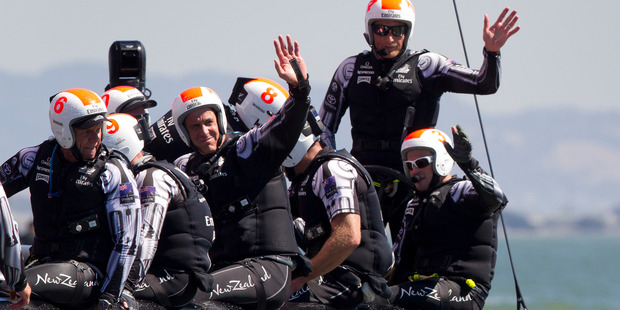 Emirates Team New Zealand skipper Dean Barker, and his team wave to supporters. Photo / Brett Phibbs
One more race to win. One Cup to win. One nation one step away from winning the right to relax and contemplate the new ownership of the America's Cup.
Debate on this article is now closed.