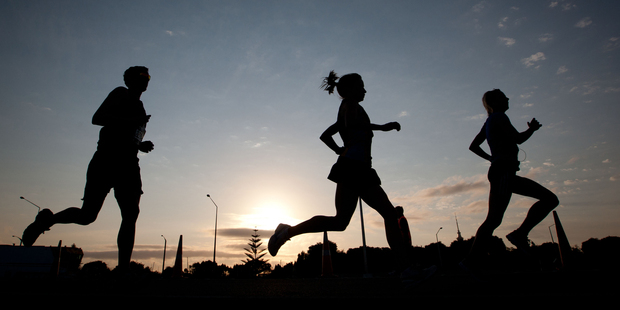 Need tickets to the Justin Bieber concert? Auckland Marathon? Or even the All Whites match on November 20?
Never mind that they're sold out. You can still buy tickets - on Trade Me. For some events you'll even pay less than the face value of the ticket.
Out of idle interest, I've been watching the entries for the Auckland Marathon changing hands. It's seven weeks until the event and currently the sellers are making a profit on their entries. Closer to the day, however, more entries will go for sale as runners realise they can't compete.
Auckland Marathon allows transfers - although you're supposed to pay a $25 transfer fee. It always helps to have the registration in your name if you're carted off to hospital unconscious.
In the case of events that aren't sold out, real bargains can be found. For example, if you'd wanted a family pass to Friday's Manawatu Turbos game you could have saved $13 on the ticket price and booking fee by buying it on Trade Me.
Buyers do need to take care to ensure tickets are valid and the seller kosher. One way to do this is to use the Safe Trader system that holds payment until they're happy with the trade.
Sold-out events attract scalpers who try to make a profit from on-selling tickets. Scalping is legal - except if it's an event governed by the Major Events Management Act 2007, which was enacted for the Rugby World Cup.
Nonetheless it winds people up. Just take a look at some of the discussions on Trade Me's community forums. "It's like being in business but without the morals or the scroat to actually go into business," said one member.
Trade Me accepts that people get upset at high prices being paid or offered for tickets. But the official line is: "It's a trade between two consenting parties, and the prices are simply market forces at work, so with this in mind we do allow them to be on-sold."
Agencies such as Ticketek and Ticketmaster have rules about resale of tickets for a profit. They can cancel the tickets if they find out. Trade Me, however, doesn't enforce terms and conditions on behalf of third parties. So unless these companies discover the ticket was on-sold, there is no risk.
There are also all sorts of weird and wonderful tickets for sale at very low prices if you have the time to surf Trade Me, including movie tickets on $1 reserve, five Marlborough Museum adult entries for $7 starting price, and lift passes.

More deals
• Ticket to Beyonce's The Mrs Carter show. $100 starting price on Trade Me.
• Five adult/child entries to the Marlborough Museum for a $7 reserve on Trade Me.
• Stan Walker World Tour of NZ, Nelson College concert. $45 Buy Now on Trade Me.
• Entertainment Book - little used. $1 reserve on Trade Me.