Fonterra's governance and failures of communication top list of questions for inquiry into botulism scare.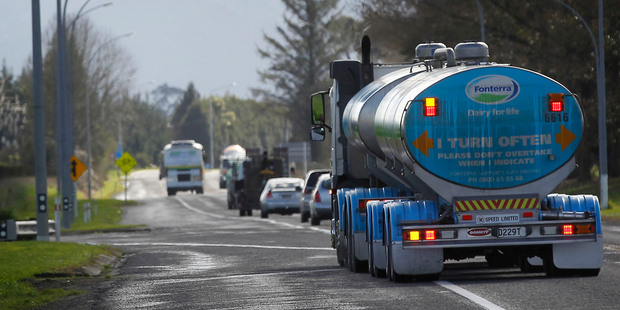 Last Wednesday, Fonterra bosses were heaving a collective sigh of relief that international tests - finally made public at 4pm that day - had ruled out the presence of botulism-causing bacteria in 38 tonnes of whey protein at the centre of a food scare.
This was a matter of huge importance, signified by the immediate reaction from Fonterra boss Theo Spierings who said: "The original results from AgResearch indicated the presence of toxin-producing Clostridium botulinum in the affected whey protein concentrate and we could, therefore, not take any chances."
The comment was echoed that day by acting Ministry of Primary Industries director-general Scott Gallacher, who said: "When MPI received information from Fonterra on August 2 that it had detected Clostridium botulinum in some of its products, I immediately adopted a precautionary approach to protect consumers both here and overseas."
Both men were relieved that offshore researchers from reputable organisations like the US Centre for Disease Control had found the offending organism was Clostridium sporogenes - not its lethal cousin.
But underneath, Spierings was furious because Fonterra appeared to be the last to know officially what was going down.
Fonterra customers - like multi-national Abbott Laboratories - reported back that they had heard the good news about the initial result being a false positive. Then there were the secondhand reports that regulators in other countries had been appraised of the upcoming results.
Cabinet ministers had also briefed some members of the business community that a statement was expected from the Minister of Primary Industries on the issue late on Wednesday.
This placed Fonterra in a quandary.
Fonterra has continuous disclosure obligations because of its NZX-listed units. Confirmation of a false positive test was obviously a price-sensitive matter.
Spierings sent a letter to Gallacher seeking a confirmation. MPI would not give it.
The company then went on to put public pressure on MPI by issuing a press statement asking it to confirm the results of the latest tests in response to "growing speculation in New Zealand and overseas that the new round of tests commissioned by MPI after Fonterra's global recall show negative results for Clostridium botulinum".
Fonterra was told it would receive a copy of MPI's press release five minutes before the ministry held a press conference in Wellington at 4pm.
Fonterra executives reckon the statement did not come. They say they were kept out of the loop and had to listen in to the MPI press conference by phone and hear the results that way.
At Beehive level, officials are saying that wasn't the case.
But no one has yet come out publicly and taken issue with Fonterra's version.
The upshot was the price of Fonterra's NZX-listed units rallied by 22c or 3.2 per cent to $7.10 the following morning after the company said the food contamination incident had proven to be a false alarm.
When I spoke to Spierings on Wednesday evening his anger was palpable. He'd been in the public (and Governmental) crosshairs for 30 days since Fonterra first issued its precautionary recall, and could not understand why his company was kept in the dark when there was good news to tell and customers' nerves to be settled.
Spierings is now up in China with Fonterra's board on a pre-arranged sweep of three cities where the company has investments, or is scoping out future investment.
He and Fonterra chairman John Wilson were hoping for some high-level meetings in Beijing today.
But those meetings are against an uncertain background.
The standoff between MPI and Fonterra has contributed to widespread speculation in the commercial community that the Government wants to teach Fonterra a lesson.
This is not helpful either to Fonterra - which is New Zealand's largest exporter - or the many New Zealand exporters who have suffered collateral damage, particularly in China. Fonterra is in a very competitive space in China where the Chinese Government has instituted a major consolidation of the domestic dairy market to ensure its own companies perform to internationally accepted food safety standards.
It's pertinent to note that Chinese embassy officials have already observed MPI's position with regard to Fonterra.
The ministry was due to meet embassy officials this week before its own upcoming official meeting in Beijing with the General Administration of Quality Supervision, Inspection and Quarantine (AQSIQ).
Chinese officials intimated their expectation that New Zealand's food safety officials would be told Kiwi dairy businesses must conform with AQSIQ's new safety regulations for the sector.
From the perspective of NZ Inc, it would help if the Government, officials, diplomats and Fonterra were aligned.
But there are still several major issues needing to be addressed before strong relationships are cemented.
First, there is the damage to Brand NZ. Fonterra met some of the affected companies late last week. Some of these small companies have suffered significant commercial damage. There is a fundamental question of who assists them when they are hit through the perceived deeds of a major NZ player in a big market like China. This is a broad issue, which deserves a considered policy response.
Second, are the various reviews tackling the right questions?
For instance, I struggle to see how the Fonterra board-initiated review can probe the operational issues leading up to the recall but not also turn the spotlight on itself at governance level to inquire whether its risk matrix covered the company's preparedness for food recall - which can be expected in the sector.
Third, why have the company's communications on this issue been so ham-fisted? The DCD (dicyandiamide) affair - where Fonterra was also caught unprepared for a backlash in the Chinese consumer market - was just months earlier.
But the company, which has traditionally outsourced the bulk of its communications to the Baldwin Boyle Group, was obviously ill prepared to deal with this latest event.
Sir Ralph Norris, who is leading the board review, has brought in an Australian communications expert as part of the board inquiry team to delve into this issue.
Fourth, why did Fonterra simply not park the affected whey protein when it became apparent last March that there were quality issues?
Fifth, why has it taken so long to obtain confirmation that the relevant bacteria were Clostridium sporogenes and not Clostridium botulinum. The MPI technical report indicates it took little more than a week for US researchers to rule out the botulism-causing variety. Fonterra has, behind the scenes, been toey with AgResearch on its initial finding which pointed to the more serious contamination. Cabinet ministers want to know what instructions Fonterra gave to the Crown Research Institute.
The sixth and probably most serious issue is the failure - in spite of all that has happened - to comprehensively convey what occurred.
Both Spierings and Gallacher said on Wednesday AgResearch had initially detected Clostridium botulinum in some of Fonterra's products. If that was the case, neither the ministry nor Fonterra had any option but to carry out a precautionary recall.
At that point both organisations did the right thing. It was the lead-up to the recall and the communications issues that are clearly in doubt.