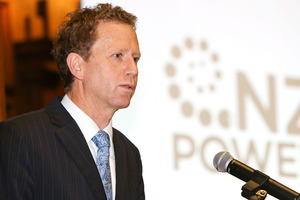 The week's prize for barefaced cheek must surely go to the Greens.
With Parliament's Clerk of the House yesterday finally giving the okay for a non-binding referendum on National's asset sales policy, the Greens listed the costs to the taxpayer so far of the Government's partial privatisation programme.
Included in the total, which the Greens estimate as close to $125 million, was $9 million to pay for the referendum.
That sum is certainly a cost the Government has to meet. But it is a cost forced on the Government by virtue of the successful efforts of the Greens and the other Opposition parties.
The logic for citing this as a Government-imposed cost on the taxpayer was that the referendum was only being held because National has an asset sales policy.
On that basis, the Greens should have included the nearly $50,000 in taxpayer-provided money drawn from its parliamentary funding to pay eight staff to collect signatures for the petition needed to force the referendum.
The Greens might have been better advised to have been upfront about the cost of the referendum as being the justified price of democracy, rather than trying to hang financial responsibility for the ballot on the Government.
However, the sleight of hand might be designed to deflect criticism that by the time the referendum is held, the partial floats of up to 49 per cent of the three state-owned electricity generators - Mighty River Power, Meridian Energy and Genesis Energy - will be close to completion and therefore a plebiscite is a waste of money. John Key was certainly trying to pin that charge on Opposition parties yesterday.
That the ground is starting to shift from under the Opposition was apparent in those parties' calls for the asset sales programme to be halted immediately until a referendum can be held. There was fat chance of National agreeing to that.
There is another risk for the Opposition in the referendum losing its relevance - that voter turnout is consequently low, enabling National to claim victory in likely defeat.
The smart thing for the Opposition to do would be to forgo the referendum and earn kudos for saving taxpayers $9 million. The politics are likely to get in the way of that happening, however.