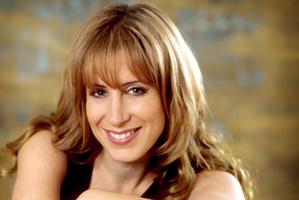 Argentinian pianist Ingrid Fliter is here next week, playing with Auckland Philharmonia Orchestra and giving a museum recital. She sighs when I mention Buenos Aires.
"There are such strong links, even though I haven't lived there for 40 years," is her response.
"I will always be Argentinian - that is my destiny."
There is no talk of tangos and Piazzolla but she has fond memories of playing Beethoven's Third Concerto at the celebrated Teatro Colon when she was only 16.
"I grew up dreaming of playing in that hall. Of course, I'd been going there for years but, when I won that competition, it was overwhelming, a moment of absolute happiness."
Studies in Europe were inevitable. Apart from allowing her broader cultural perspectives, "it was an opportunity to grow as a person and discover who I was".
"It helped to be alone," she points out. "In a foreign country, without the language, I had to solve things for myself."
Fliter is philosophical about her many successes in the Busoni and Chopin Competitions, as well as being one of BBC Radio 3's New Generation Artists and receiving the prestigious Gilmore Artist Award on the other side of the Atlantic.
"The timing was a little complicated with the last two. The BBC and the Gilmore came at the same time, so I felt as if I were divided into two different people."
Fliter's Chopin recordings have earned admiration in critical circles and she is very happy to be playing the composer's F minor Concerto with the APO on Thursday.
"Chopin is one of my best friends. I grew up listening to his music and, thanks to him, I discovered the beauty of piano playing. No other composer has developed such a natural relationship with the instrument. He speaks directly through the piano to the heart of those who listen."
Fliter also stresses that this concerto is classic Chopin, even though it was written when the composer was in his teens.
"This is music that doesn't need translation; everyone can relate to it. It doesn't paint a picture or tell a story; it's more like a very personal friend who tells you a big secret - just for you, a person-to-person relationship."
We talk briefly about conductors and pianos, both inevitable in the life of a travelling soloist. "Sometimes it's love at first sight because you don't have to explain yourself," she says, laughing heartily when I ask her to name a conductor in this category.
She also likes the give-and-take when it is not an instant romance. "Sometimes this achieves a better result on the night, although the main thing is to put egos aside so you can concentrate on the music."
Fliter will play a Steinway on Thursday and a Fazioli on Saturday but she is cagey about favourites. "Every instrument has its own soul or personality. You only hope that this personality will relate to you and do what you want it to do."
On Saturday, she is thrilled to be playing Schubert's A major Sonata, written just two months before his death.
"In this wonderful work Schubert is alone at the end of his life, telling us about life, love, death and experience. When I play it I feel like I'm travelling through a lifetime that was cut short far too soon."
Predictably, Saturday's highlight for Fliter will be her first opportunity to play Chopin's 24 Preludes as a complete set and they demand skills that go well beyond simply realising the notes.
"These Preludes are the ultimate testament to what Chopin wanted to say. The challenge is that you almost have to be like an actor going on stage to perform a single show with 24 characters."


Performance
What: Auckland Philharmonia Orchestra
Where and when: Auckland Town Hall, Thursday at 8pm
Who: Ingrid Fliter solo recital
Where and when: Auckland Museum, Saturday, September 7 at 8pm